Posted by PackFreshUSA on Mar 22nd 2017
Mylar bags are very beneficial when it comes to long term food storage. They can preserve food for over a century if done correctly. Although, the process of using Mylar bags for long term food storage is simple, it is also very easy to make mistakes that can compromise the preservation of your food.
Mylar bags must be heat-sealed to be effective and don't forget to add the oxygen absorbers, they are the ones who do most of the work! We recommend having everything you need to seal your bags before opening your oxygen absorbers so they do not get exposed for too long.
Here is a quick guide to help determine the absorption needed for the container: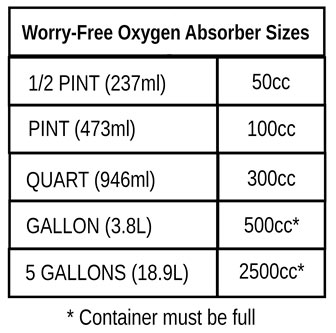 So, you have your Mylar bag filled and are ready to seal it up!
Depending on what size bag you are using, quart, gallon, or 5 gallons, you can choose what heat sealing method you find best to use. Leave 6 inches open so you can drop in your oxygen absorber before completely sealing the bag.
Iron: A hair-straithening iron or household iron are favorite ways to seal 5 gallon bags. It is much easier than ironing a shirt: one of two passes with the iron creates a great seal and is perfectly safe for the iron and the bag.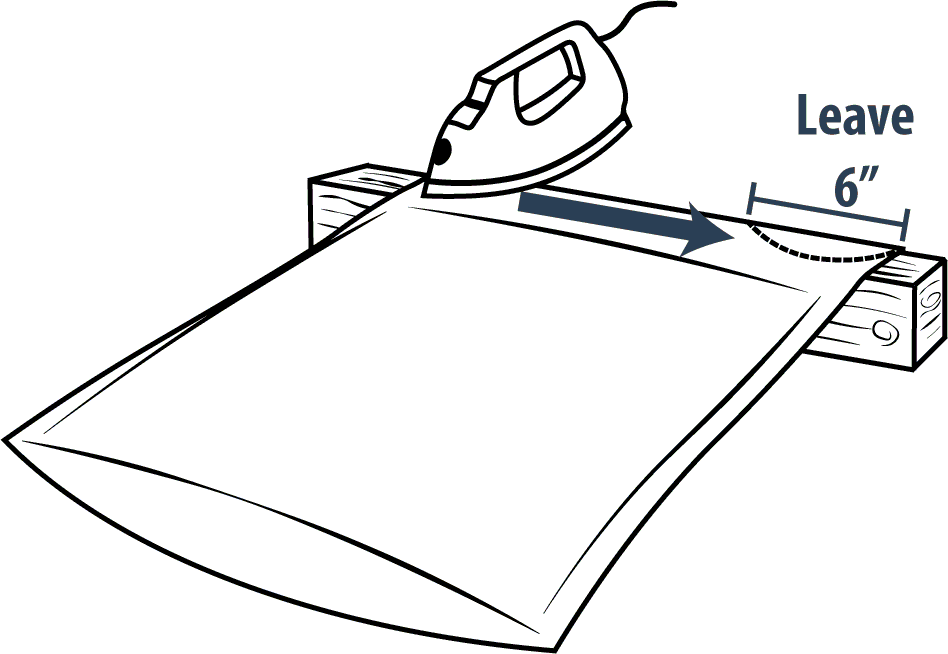 Impulse Sealer: Heat sealing with an impulse sealer may be one of the easiest ways to heat-seal Mylar bags, however good impulse sealers are expensive.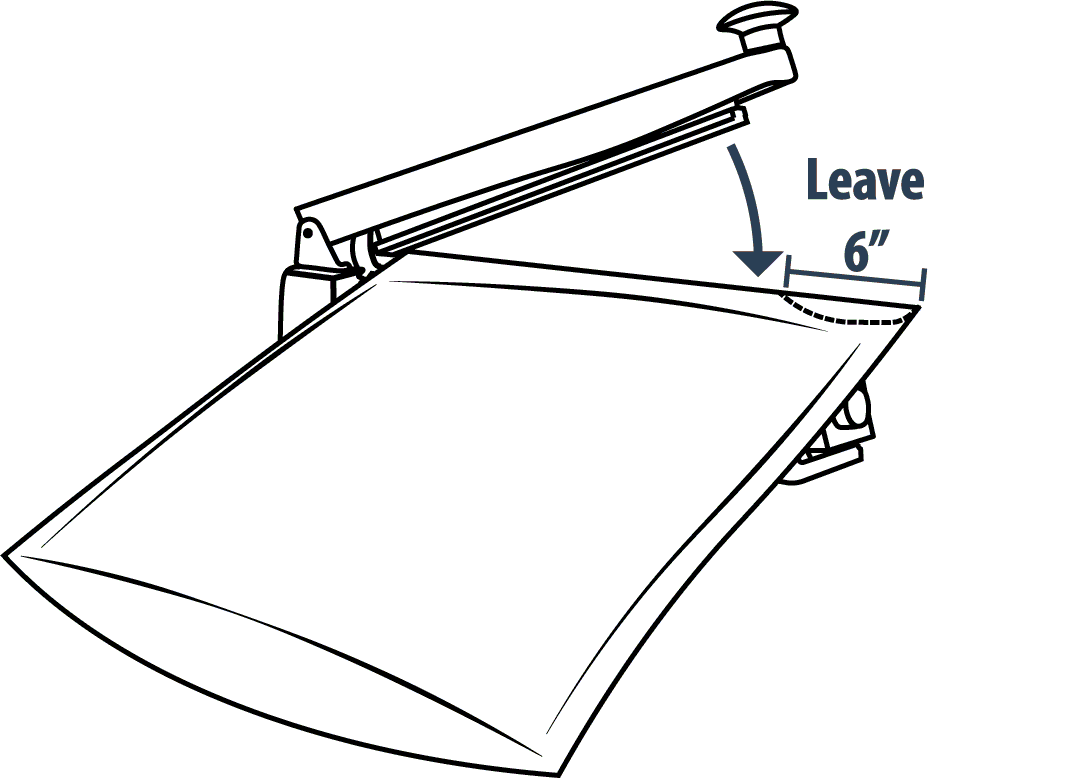 Food Saver: If you have a Food Saver, it is an easy way to seal smaller gallon or quart bags. There has been some confusion in the past about using Food Saver machines for heat-sealing Mylar bags, depending on the settings, it may heat-seal before it vacuums all the air out and this has caused some frustrations with some. However, it is okay to have air in your bags when sealing, that is the oxygen absorber's job after all!

Remember, do not expect all the bags to have a vacuum-sealed packed look! Oxygen is only 21% of air and 4/5 of the air will remain. Yes, you usually notice the volume decrease, but products with high interstitial air volume will often not get this look even though the process has indeed worked.
Also, some Mylar bags will have zip locks added but they still need to be heat-sealed for long-term food storage.
When you purchase our bags, we include our long-term food storage guide to help you through the process.