Posted by Ola Griffin on Jul 24th 2023
Embracing the Importance of Food Storage and Preparedness: A Personal Journey
Storing food for your family is of paramount importance, given the many of reasons that necessitate having a well-stocked food stash. Life's uncertainties, such as job loss, the loss of a spouse, single parenthood, inflation, illness, and natural disasters like hurricanes, tornadoes, and earthquakes, highlight the need for adequate preparation. Food | Ready.gov offers a wealth of valuable information regarding this subject.
My personal journey into food storage and prepping began when my children were young. I recognized the importance of having a safety net of food for at least three months to weather any unforeseen circumstances. In 2009, I faced a personal injury, and my stored food proved to be a crucial lifeline during that challenging period. This experience solidified my commitment to prepping, and I embraced the role of being a prepper wholeheartedly. As a firm believer in food storage management, I advocate for regularly rotating stored supplies. However, I also understand that some prefer a simpler approach.
When I embarked on my prepping journey, I sought guidance through word of mouth and found a wealth of information on food storage and production from the LDS Church's website. Today, there are numerous reputable sources available to assist with prepping endeavors, making it easier than ever to prepare for the future.
Here at www.PackFreshUSA.com, we prioritize our customers' long-term food storage needs. With every purchase, we include a comprehensive food storage guide. This handy resource assists you in getting started and understanding the appropriate size of oxygen absorbers based on container size and food density. Additionally, our website features Q&A sections, learning materials, and insightful blog posts to support your prepping journey.
While social media is a valuable platform for sharing information, it is essential to exercise caution as misinformation can circulate widely. Rely on trustworthy sources to build a solid foundation for your family's food storage and prepping plans.
In conclusion, embracing the importance of food storage and preparedness is a powerful step towards safeguarding your family's future. As you continue your journey, we invite you to explore the Year's Worth of Food Storage for One Person chart below. This comprehensive guide provides a clear roadmap to help you plan and stock your food supplies for an entire year, empowering you to face life's uncertainties with confidence.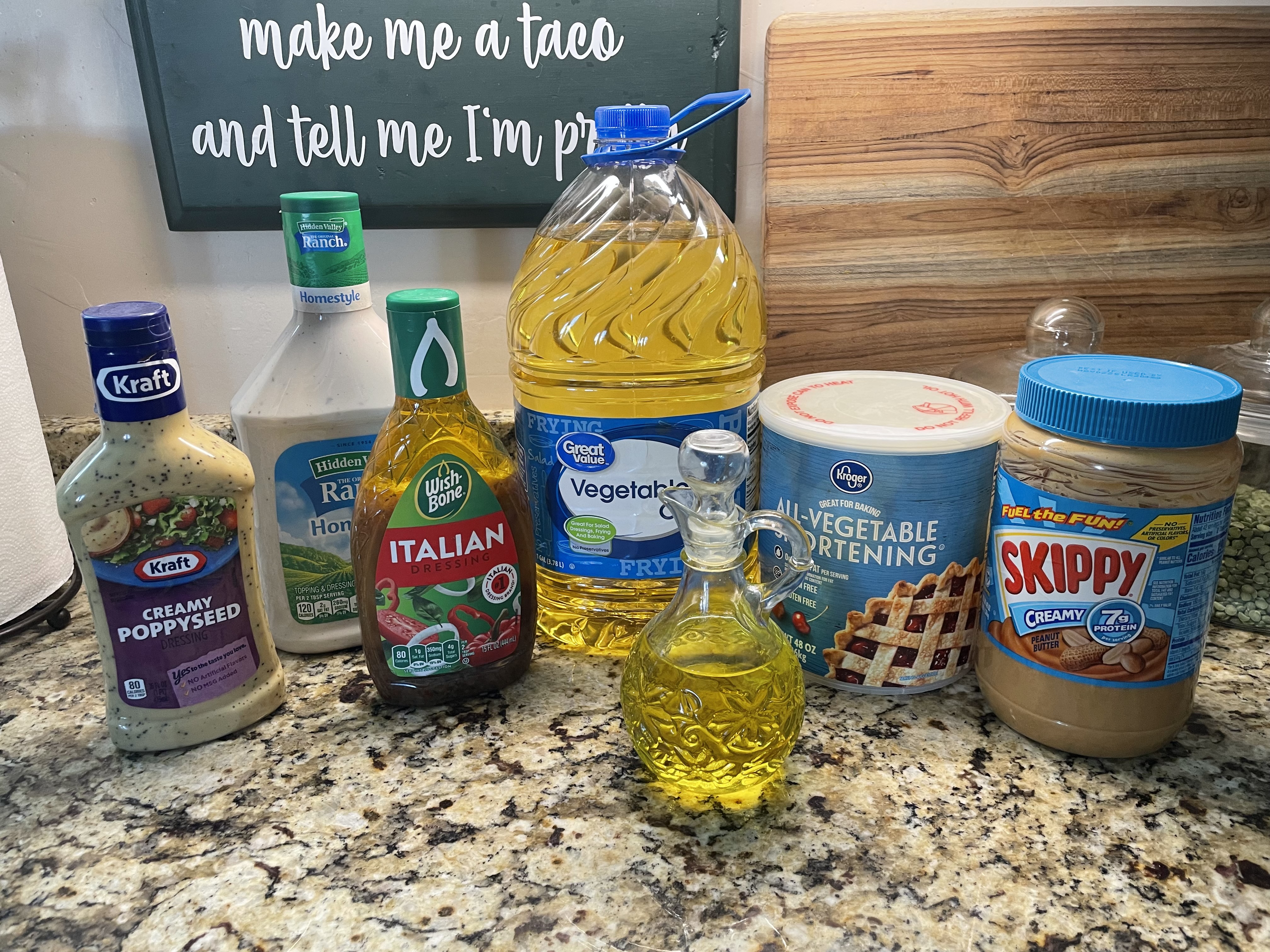 ---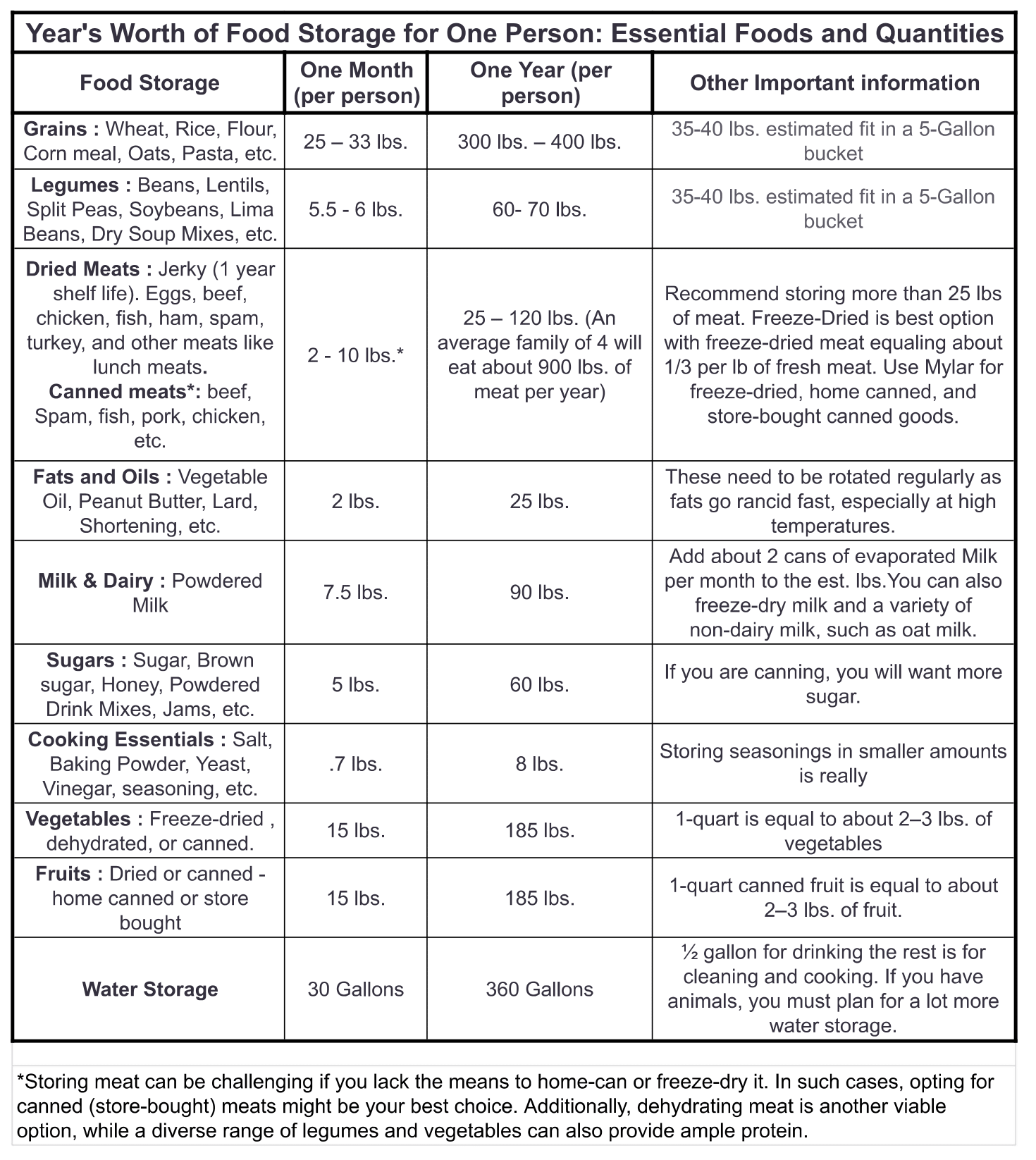 Click here for a printable PDF version of this chart
Happy prepping,
Ola Griffin
Long-Term Food Storage Expert
Customer Service Dept .
Safeguard Brands, Inc., dba PackFreshUSA.com
YouTube Creator (14) Pandemic Prepsters - YouTube
Website:PackFreshUSA.com
Cell:(951)902-4644
Toll Free 5 Star Service Line: (844)8 5 STARS (844) 857-8277