Posted by Ola Griffin on Nov 15th 2022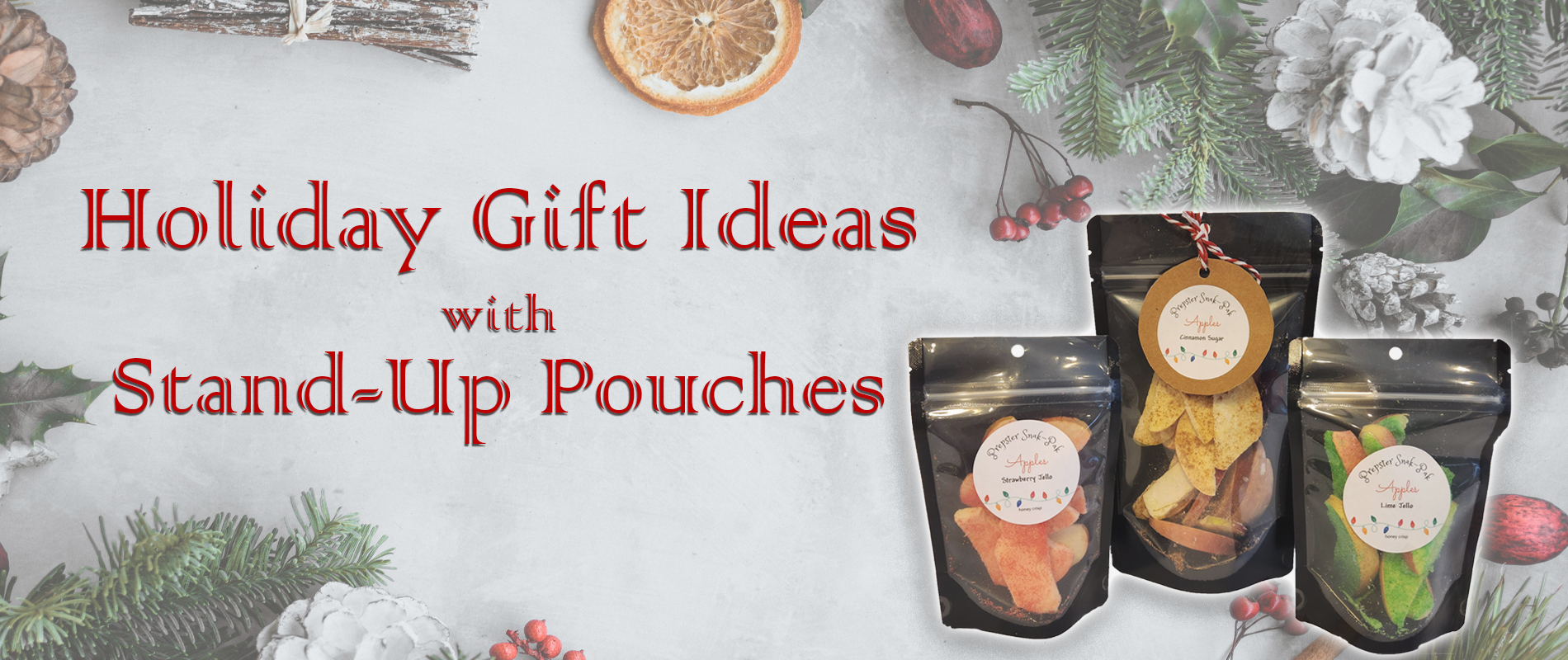 With the holidays around the corner, I am always brainstorming simple gift ideas for work, neighbors, families, friends or the kid's teacher or their classmates. I love doing easy and inexpensive ideas to give from the heart. Homemade is a wonderful idea! The last few years I have packaged up treats both sweet and delicious in these Stand-Up Pouches. I add a quick label and ribbon and you have nice treats to share with those you love. Now this is not just for holidays like Christmas or Hanukkah, but holidays like Valentines, Halloween and birthday grab bags.

Your imagination is your limitation.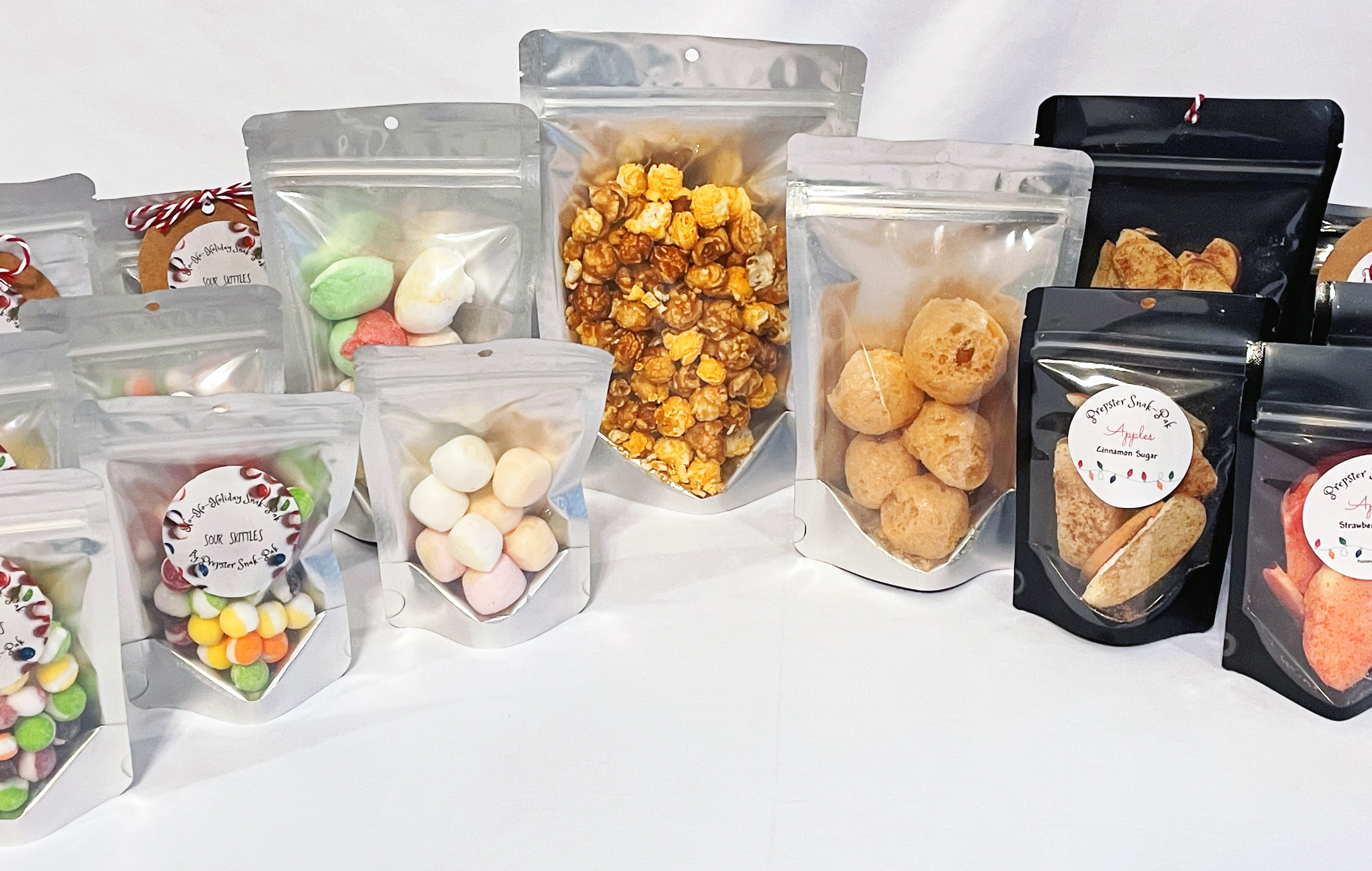 Here are a few gift ideas using some of my favorite bags. The 5 ml Stand-Up Pouches are my go-to bags for these treats to eat. I am including links to see my videos on some of these ideas, so you can see how easy and fun these are to make.
HOMEMADE – OR STORE BOUGHT REPACKAGED (MY SECRET IN A PINCH)
Cookies – you can do one flavor or multiple treats.
Bag of homemade caramels
For the guy or meat eater – beef jerky homemade or store bought (repackaged)
Dehydrated fruit - strawberries, pineapple, kiwi, watermelon with chili (Tajin) is so good (I call this vegan jerky), bananas.
FREEZE DRIED GOODIES
Candies – Skittles , Hi-Chews , Caramels , Salt-Water Taffy , and so many more, these are just some of my go-to candies.
Fruits – bananas , strawberry, kiwi, berries, mango (spicy w/Tajin or without), peaches , apples with or without cinnamon/sugar.
Yogurt – I like to get the candy molds and make fun shapes, but you can do yogurt drops (teaspoon size). You can find these are Walmart, Michaels and Joanne's. I am sure online as well. During the holidays Walmart often has ice-cube silicone shapes that will work as well.
POPCORN
You can make fun flavored popcorns like caramel corn, chocolate drizzle, peppermint and so much more.
DRINK MIXES
Hot cocoa – these are fun to add to a cute mug, peppermint sticks, topping like dehydrated marshmallows .
These are just a few of the ideas. These are my personal favorite Stand-up Pouches:


PackFreshUSA offers a variety of sizes so you can find the best pouch for your gift and "preserve like a pro"!


Warmest wishes and happy gift giving,
Ola Griffin
Long-term Food Storage Expert
Customer Service - PackFreshUSA
YouTube Creator Pandemic Prepsters - YouTube