Posted by PackFreshUSA on Sep 4th 2018
"National Preparedness Month (NPM), recognized each September, provides an opportunity to remind us that we all must prepare ourselves and our families now and throughout the year. This NPM will focus on planning, with an overarching theme: Disasters Happen. Prepare Now. Learn How".
(source: https://www.ready.gov/september)

September is National Preparedness Month
Being prepared and self-reliance is very important for us here at PackFreshUSA. We always encourage our customers (and readers) to start preserving, preparing, or just being aware of what to do in an emergency such as a natural disaster or other unforeseen event.
Although our main focus is long term food storage, our products can also be used towards creating bug out bags, MREs, and storing other items other than food.

PackFreshUSA is located in Southern California and we are very familiar with earthquakes around here. Most of us have become accustom to them and to be honest, we are not as prepared as we should be. Earthquakes happen so often that we tend to overlook them but what would happen when "the big one" hits? We have been giving this a lot of thought lately so for National Preparedness Month we have decided to create Car Bug Out Bags.

Keeping a bug out bag in your vehicle is always a good idea. May it be bad weather, earthquakes, or road closures, you do not want to be stranded in your vehicle without some simple necessities.
Here is a checklist of what we have included in our Car Bug Out Bags (this does not include basic car emergency items such as jumper cables, Roadside flares/glowsticks , Flat tire inflation canister, Spare tire and jack, & Spare car fuses)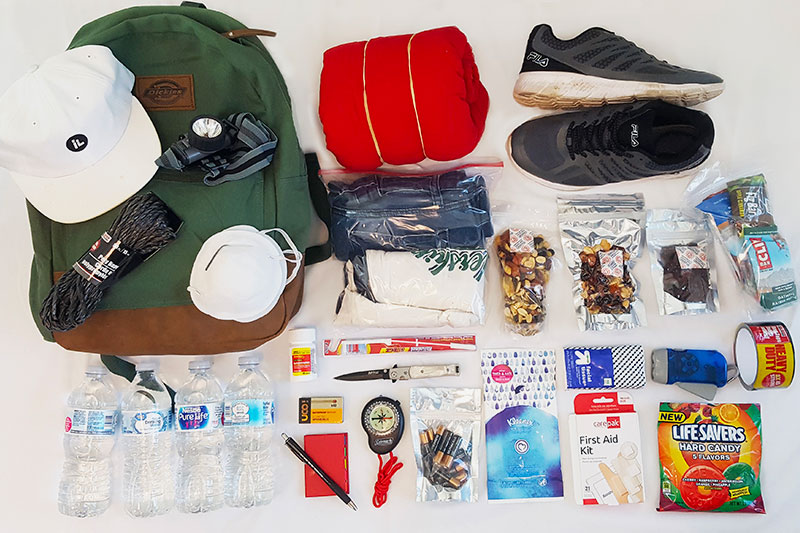 Car Bug Out Bag Items:
Durable canvas bag to store supplies
First aid supplies kit and medicine
Bottled water (2-3 gal.)
Snacks - Granola / energy bars / nonperishables. It is always a good idea to rotate these items periodically.
Flashlight and extra batteries or flashlight that doesn't need batteries
A change of clothes including shoes.
Road maps
Blankets
Roll of duct tape
Paper towels / rags
Pen and paper
Multipurpose tool
Seasonal supplies (rain gear, umbrella, ice scraper etc.)
Sanitation (hand sanitizer, towelettes, small trash bags)
Toiletries, soap, etc.
Cell phone charger (left in car at all times)

We used oxygen absorbers to help extend the lives of our trail mix and beef jerky. The different size stand up pouches we offer are great to store batteries and other items.

We were able to fit most of these items in our standard size backpacks and to our surprise, it didn't take much room in our trunks.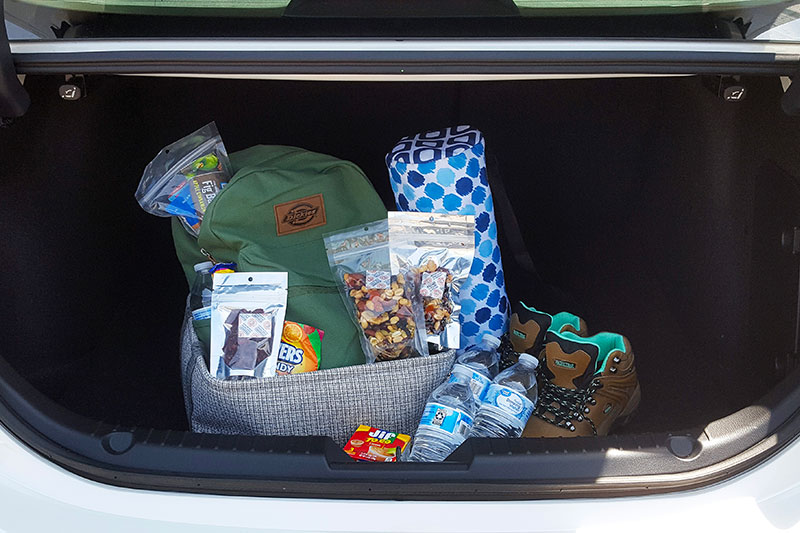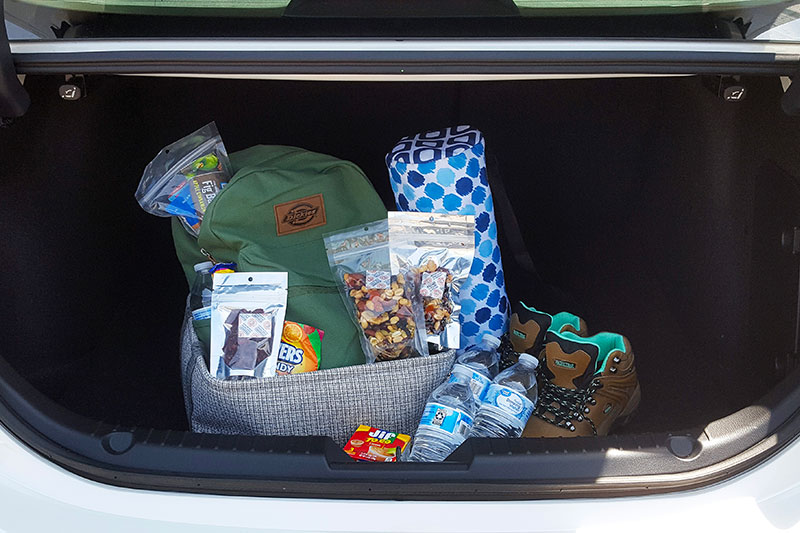 Each Car Bug Out Bag should be personalized to individual needs.
Want more information? Check out these links:

National Preparedness Month ( https://www.ready.gov/september)
Make A Plan ( https://www.ready.gov/make-a-plan)

Emergency Preparedness and response ( https://emergency.cdc.gov/)
Getting started with long term food storage:

Emergency Preparedness: Water ( http://packfreshusa.com/blog/emergency-preparedness-water/)
Useful information & printable PDFs : http://packfreshusa.com/learn/