Posted by Ola Griffin on Mar 8th 2023
I am a pet mom, just as much as I am a mom of 4 kids, well 4 grown kids. My 95 lb. Golden Retriever, named Apollo, he owns my heart. I have lots of food and treats prepped for him because he is family too. He relies on me for his food, water, and other stuff. As Apollo's mom, I have taken into consideration that I must plan for his needs in-case of an emergency. I have a bin handy with all his stuff, just in case. This bin has food, extra leash, and bowls. You can even create a grab-n-go bag. I have water handy but not in that bin, but you need to make sure to have extra water stored for your animals.
Prepping is not a one-size fits all. What I do, may not work for you. So, sharing different ways to store depending on you and your dog's needs. Some people like storing in larger containers/bags and some like smaller bags. Both are great and will work for your prepping needs. There are lots of ways to store and it is best to find what works best for you and your pets.
Items to add to you fur friends grab-n-go bags:
Food
Water
Collars & leashes
Bowls for food and water
Medication and over the counter meds
Copy of shots record, licenses, and other important documentation
Print pictures of your pet to keep in case you become separated
Blankets, jackets, and carriers
Adapt this for different pets and needs
Storing Store Bought Foods for Dogs and Cats
There are a variety of store or on-line brands of dog/cat food. Keep in mind that most of these kibble foods have a higher amount of fat. Better brands have their fat mixed in, while the less expensive foods have the fat sprayed on the kibble. Fat makes the food go rancid faster.
Does going oxygen free help make pet food last long?
That is the question.
Storing kibble in Mylar bags with oxygen absorbers will extend the shelf life. The oxygen free environment will slow down the rancidity of the fat, allowing you to double or triple the shelf life of the food. This will vary based on the fat content so testing and checking your food by rotations is best. However, kibble still has a relatively shorter shelf life, compared to storing food for long-term. By rotating this stored kibble, you can ensure you have food for your lovable four-footed friend.
Here are a few ways to extend the life of kibble:
OTHER WAYS TO STORE FOOD FOR YOUR FURRY FRIEND
Canned food can be stocked up on and rotated.
Refrigerated dog foods have very limited shelf life, so unless you plan to freeze-dry it, this option has limitations. You could also freeze it to extend the life. I would vacuum seal with the low end oxygen absorber.
Check out this video on using oxygen absorbers when vacuum sealing to help stop freezer burn. Video of freeze drying FreshPet refrigerated brand dog food
Homemade dog food is a great option, if you have a freeze dryer then you can easily make your own human grade dog food adding cooked or uncooked meat, veggies, squashes, greens and veggies like blueberries. There are lots of companies making freeze dried dog foods, but they can be costly. If purchasing these I would repack into smaller Mylar for easier usage and make sure to use oxygen absorbers for oxygen free benefits.
Dehydrated Dog Treats
You can dehydrate lots of dog treats and allow you to have dog treats for your pups that are not only delicious for them, but healthier. These really will be a treat for them and even you. Applesauce roll ups – go sugar free on the applesauce, you can add cinnamon and simply dehydrate this. You can mix in other fruits and vegetables. I would do pumpkin and applesauce. Yummy! There are lots of wonderful recipes online, so go find some and try some dehydrating puppy treats.
Dehydrated Doggie Chicken Treats
There are lots of seasonings you can use. I am going to do parsley for fresher breath, honey, and use chicken broth (low sodium) to marinade the chicken.
Whisk together your marinade ingredients.
Place chicken in a plastic bag or container and cover with marinade. Place in the fridge and marinate 12 - 24 hours.
Place chicken chunks onto dehydrator trays. Set to the HIGH or MEAT setting. Dehydrate for 3 - 12 hours, no flipping necessary, until the jerky is dry.
Test a piece for doneness by cutting in half. Jerky is dry when there is no moisture in the center of the treat, and it is the same color throughout.
Preheat your oven to 275 F and lay your chicken chews out on a baking sheet. Allow the oven to come fully to temperature, then cook chews for 10 minutes to kill off any harmful bacteria.
Allow treats to cool completely before storing or packaging.
For long-term storage place in vacuum sealer bag or for short term place in 5 mil Stand-up pouches. I added oxygen absorbers to both.
Store in an airtight container in a cool, dry place for 3 weeks or in the freezer for up to 3 – 6 months.
Freeze Dried Dog Treats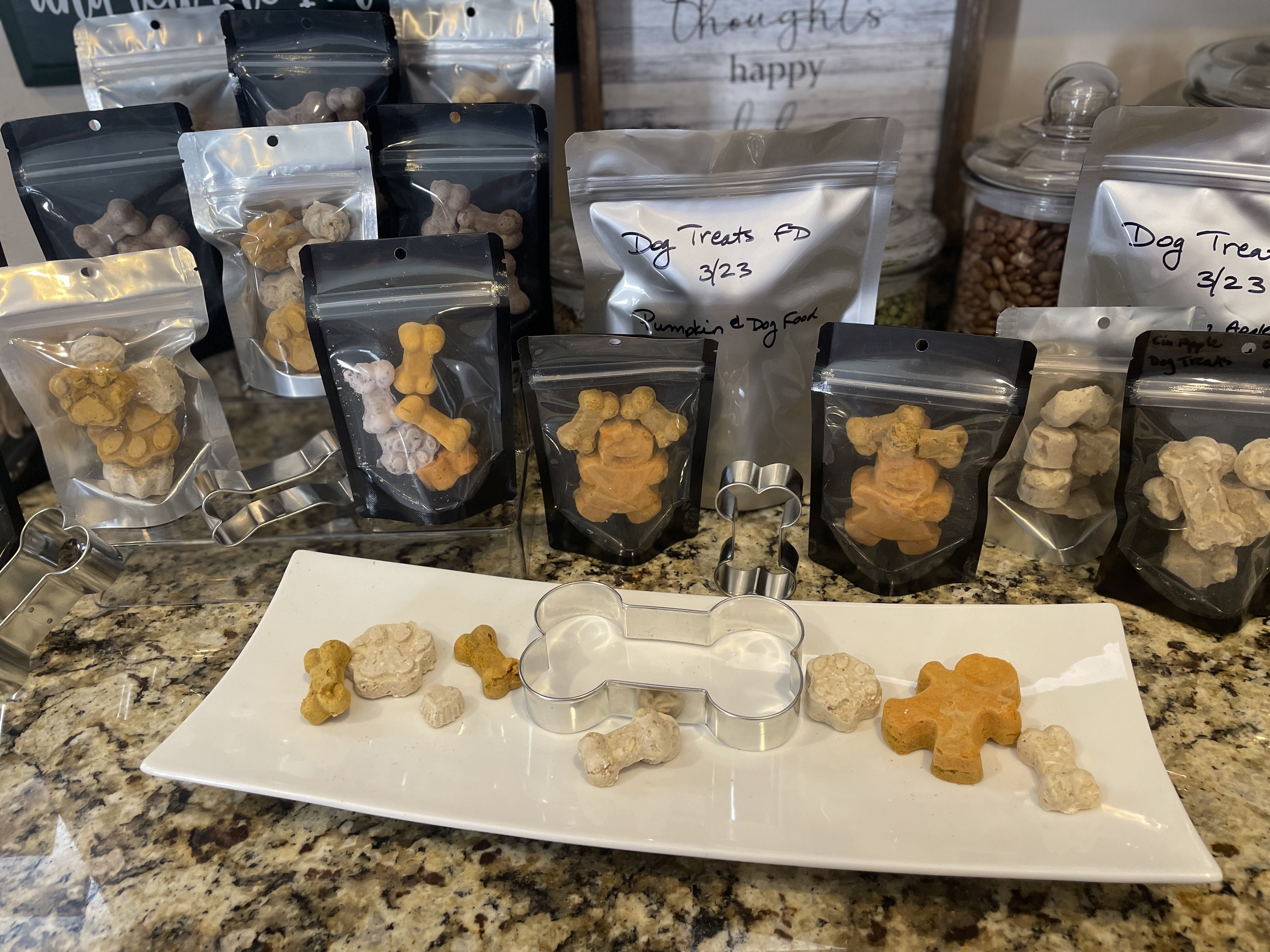 As a freeze drier I am finding this to be fun, creating different foods and of course dog quality treats. I have enjoyed experimenting with different ideas on human grade doggie treats. I am also freeze drying a tray of the Doggie Chicken Parsley Jerky that I dehydrated.
Greek Yogurt Treats
Plain Greek Yogurt is good for dogs and so I was experimenting with making several different varieties. I first started with a layer of Greek Yogurt & Pumpkin Puree that came out too flaky. I did a layer of pumpkin and then a layer of Greek yogurt. The Greek yogurt became brittle or flaky, so I mixed the yogurt into the pumpkin. I mixed about 50/50, placed in fun silicon forms and sure enough they turned out perfect. All the dogs really enjoyed these, click here to see the puppies sampling our Pumpkin & Yogurt.
Yogurt and Blueberries
Just like the other Greek yogurt – make sure you mix in the fruit to the yogurt. I used fresh cleaned blueberries that I pulsed in my mini food processor, and these turned out great. Fun forms and these are human grade treats.
Canned Dog Food, Pumpkin Puree, Greek Yogurt
These are Apollo's favorites, but to be honest that dog likes everything. He loves mama's cooking. Take your favorite canned dog food (1 can), 1 can pumpkin puree, and a good ¼ to 1/3 cup Greek Yogurt and mix it together. I placed these in fun silicon forms, hearts and bones, and simply freeze dried once the forms were frozen. I placed them on my trays and waited for about 12 – 15 hours on my medium Harvest Right machine. Watch how I made them here.
I pack them up after the puppies' samples since they are the quality control experts. They take their job seriously. Here is a video of these adorable pups enjoying these treats.
Oatmeal and Fruits
I mixed several different types of these fruits (apple sauce (no sugar added), diced apples and bananas, peanut butter without the xylitol into the oatmeal. I even used some Greek yogurt on some of these, just mix and go. Super simple and human grade so you too can enjoy it.
Recipe
4 c oatmeal (old fashioned)

1 47 oz no sugar added applesauce

¾ to 1 whole apple peeled and chopped finely

Add cinnamon to taste.

Mix and place in forms, freeze then freeze dr

y.
These are just a few recipes for your furry friends. Remember to include other animals in your emergency preparedness. I have chickens so I have done lots of research on other things I can feed them.
Plan now to ensure when you need them you have their needs available.
---
My friend Tina and her dogs Deena and Mary Jane. Her rescue dogs absolutely love carrots. We will be adding carrots to our freeze drier for her furry friends. Tina also keeps a large bag for the doggies grab-n-go bags that include room to carry her small pups.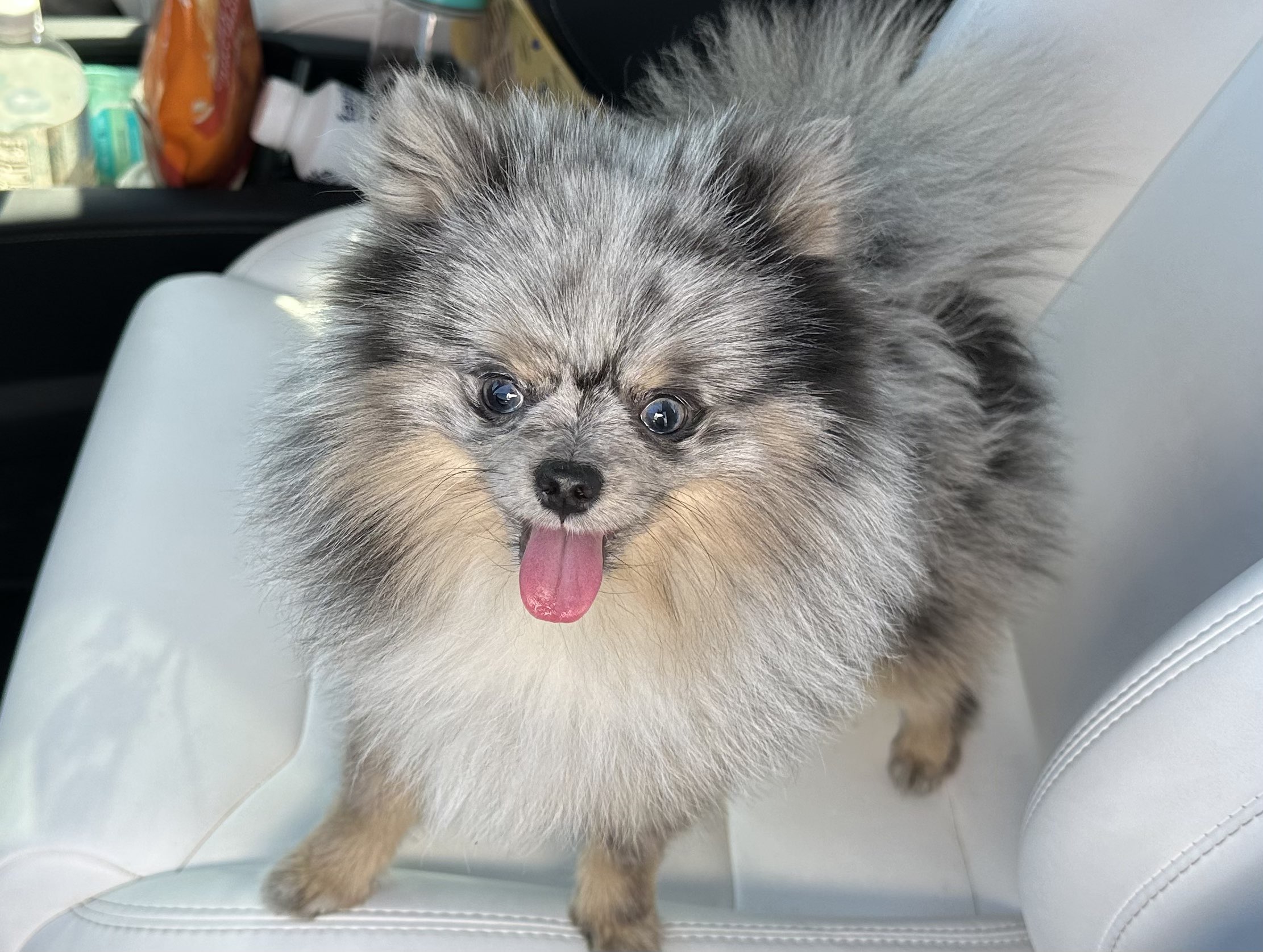 Bentley loves his broccoli treats.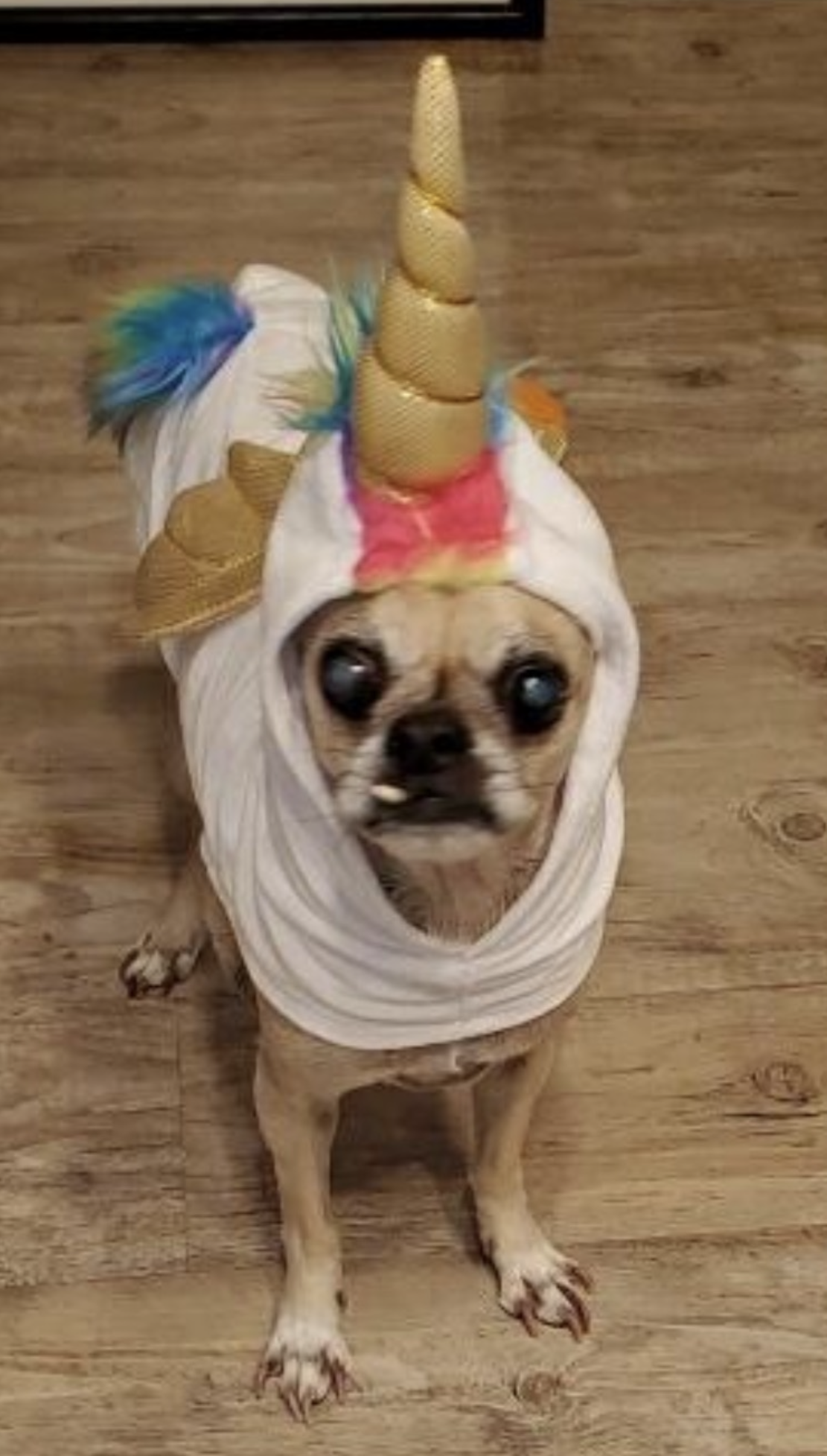 Chloe loves anything pumpkin.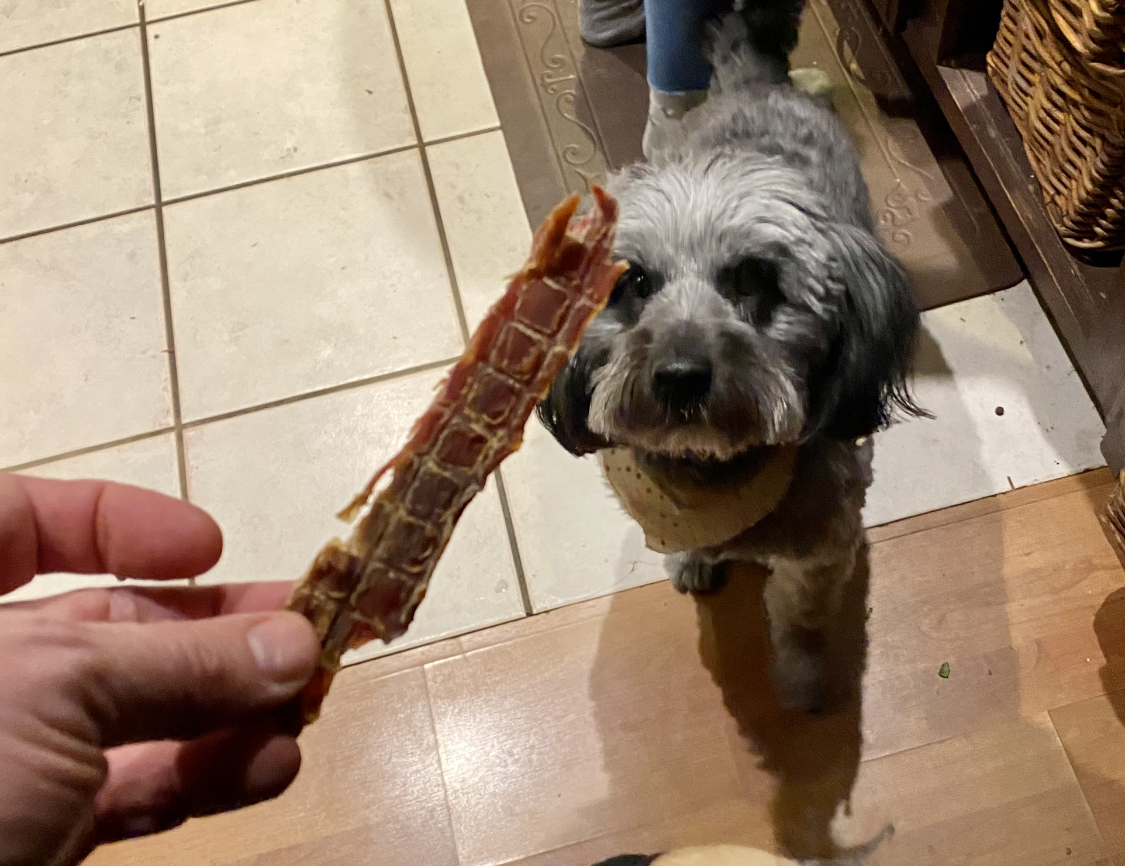 Callie loves duck jerky the most!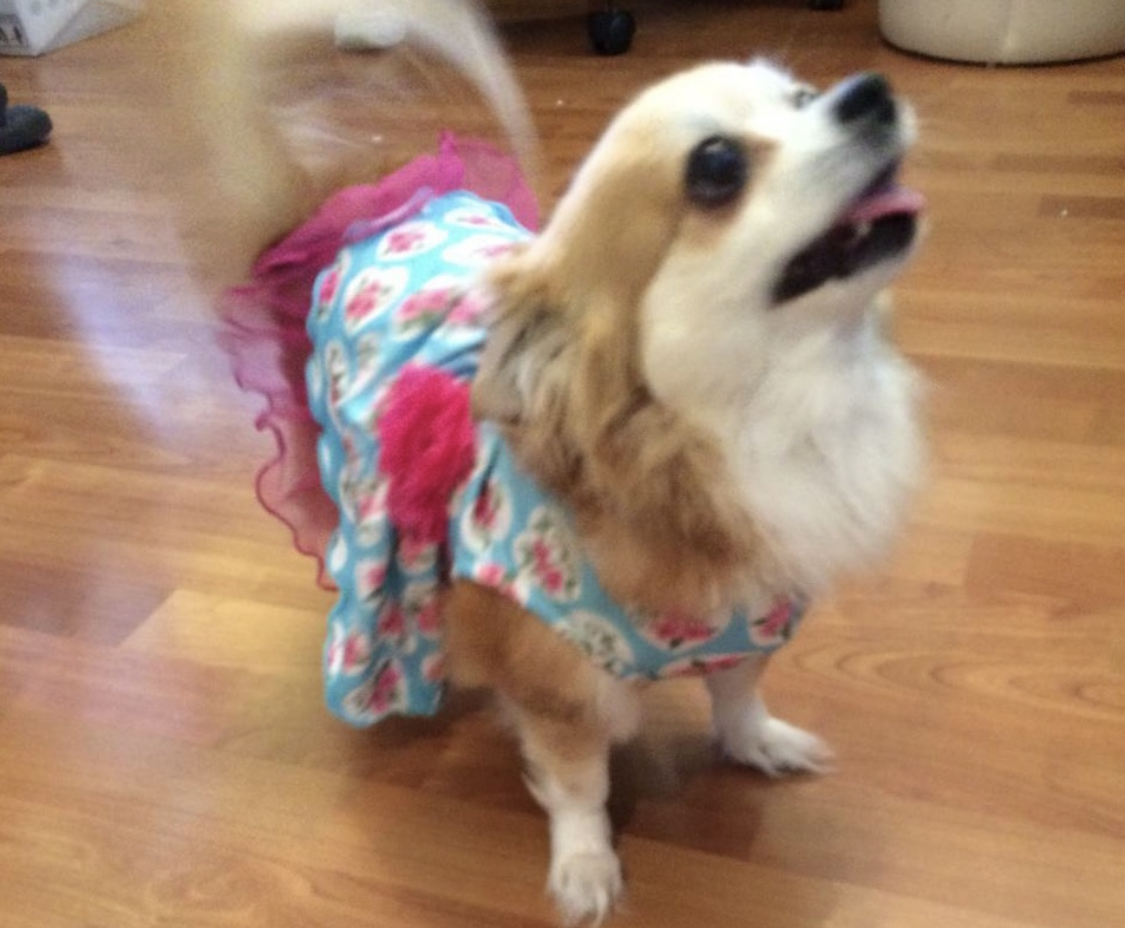 Lily loves chicken jerky ❤️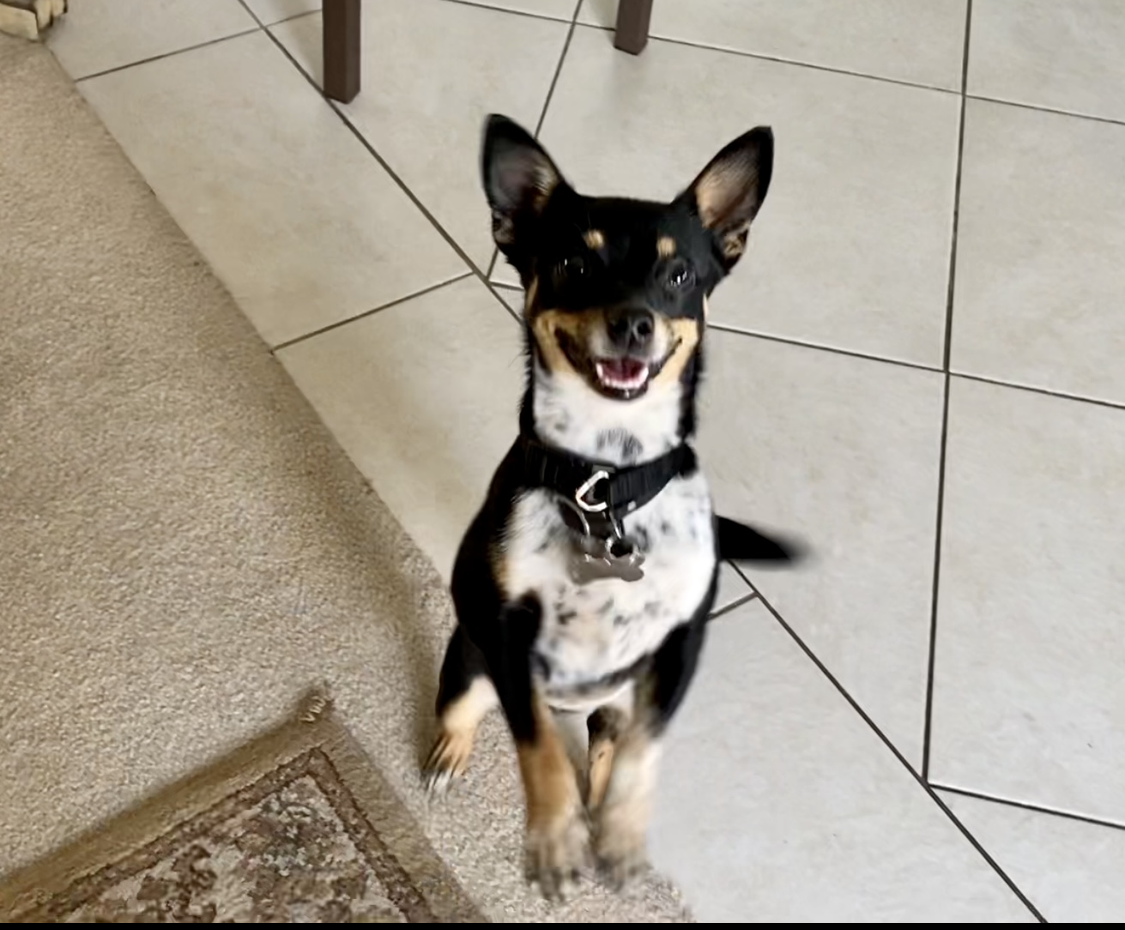 Tillie, if he had to choose: Peanut butter biscuits.
From Apollo and myself, Ola, we want you to prepare for your furry friends. Whether just stocking up on the extra kibble and rotating or trying some of these other treats just make sure you are ready for whatever this world brings.




Happy puppy prepping,
Ola Griffin
Long-Term Food Storage Expert
Customer Service Dept.
Safeguard Brands, Inc., dba PackFreshUSA.com
YouTube Creator(14) Pandemic Prepsters - YouTube
Website:PackFreshUSA.com
Cell:(951)902-4644
Toll Free 5 Star Service Line:
(844)8 5 STARS (844) 857-8277