Posted by Ola Griffin on Feb 8th 2023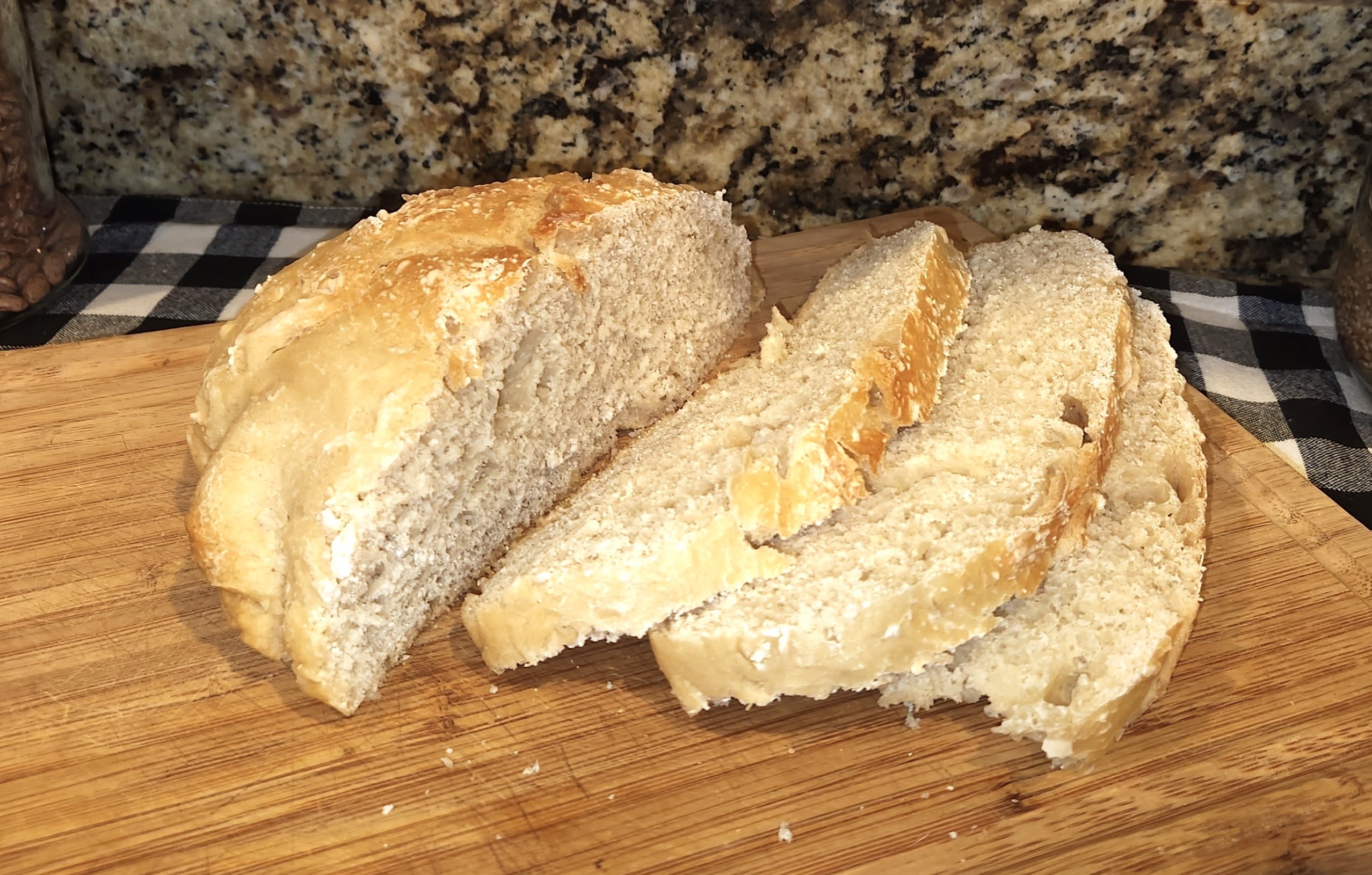 Wheat is the grain that is often overlooked by newer preppers. However, wheat is the foundation of so many foods, from cereals, breads, cakes and so many other delicious foods. Making homemade gravy for biscuits wouldn't be the same without flour. As a modern prepper, do you ever wonder what food items the pioneers brought as they moved across untamed America? Well, I do! Not only did they not have stores to shop as they traveled but there were no McDonald's to grab a breakfast sandwich. It took up to 6 months to wagon trail across America. They brought thousands of pounds of flour along with baking soda to ensure they could make bread. Whether they traveled by foot, cart, or wagon, I am sure a simple meal of bread and soup was just what their bodies needed at the end of a long day.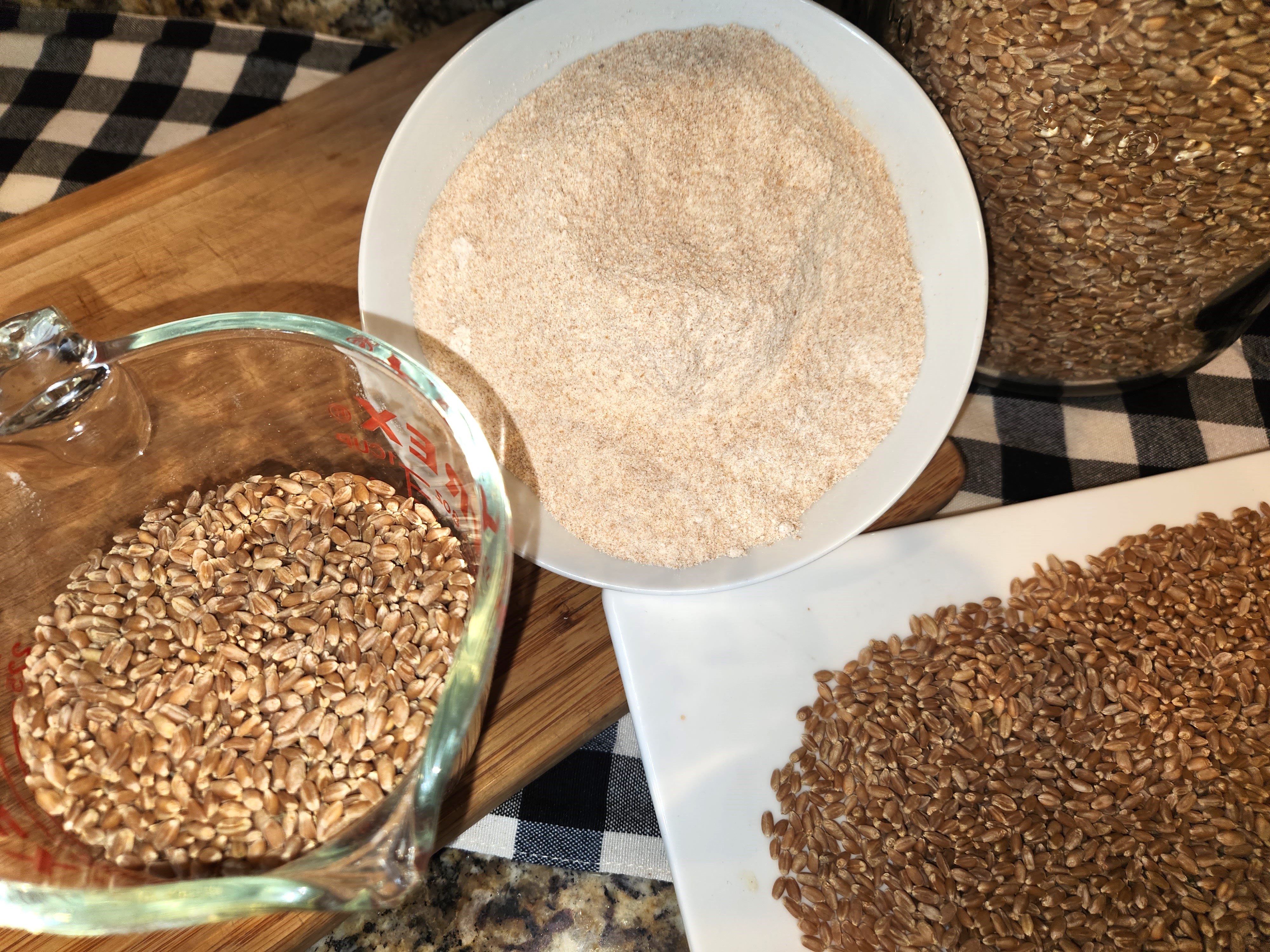 Flour was one of the main items the pioneer took with them when they headed west. Flour is a product of wheat, but not having to grind it made it easier to bring flour instead of wheat. The pioneers made bread, biscuits, pies, and other things with the flour. Other food brought on the trail out west were rice, beans, salt, dried fruits, dried meats, cornmeal, and coffee.
Modern technology and the science behind Mylar and oxygen absorbers allow you to store your long-term foods, ensuring they not only have the nutrients but are bug free and well preserved.
Wheat is a much-needed grain to store.
Things to keep in mind regarding storing wheat berries versus flour:

Flour is great to store, however, within 3 days, once milled the flour becomes oxidized. Meaning, up to 90% of its nutrition can be lost in 72 hours. So, storing flour that came from a store or warehouse means that flour is lacking in much needed nutrition.
If you mill your own flour, you need to store in the fridge and use it within 7 days. You can place it in a Mylar with an oxygen absorber and place in the freezer for several months; or vacuum sealing and placing it in the freezer, like the Mylar.
So, it is way better to mill your own flour verses storing the store-bought flour for long-term food storage. However, I still purchase store bought flour and store that for long-term. But the best option is to store wheat berries and milling as need to ensure you get the most out of your food. Another thing to keep in mind; flour will not store as-long-as wheat, so make sure you rotate your flour storage at least every 10 years or less.



MILLING YOUR OWN FLOUR
If you need 2 cups of flour then you will only need to mill 1 to 1 1/3 cup of wheat berries. This is dependent on how fine you can grind your wheat. My machine does a little bit of grainier flour, so my ration is 1 1/3 cup. This ration also works for sprouted berries, and other grains, nuts and more. Click HERE for a video on why I like to mill my own flour vs store bought.

Other videos:
EASY PEASY WAYS TO USE WHEAT
WHEAT BERRIES – Cook like rice. 1 cup berries add 2 cups of water. Cook for 30 to 45 minutes until tender. Drain off any extra water. Can be stored in the fridge in an airtight container. Great on yogurt, can be a meat substitute, or brown rice replacement. These are just yummy to snack on. Nutty in flavor.
WHEAT SPROUTS - You can sprout wheat just like any other seed. Most people like to use the sprouts when they're still very small, or just sprouted. You can throw on salads or add to your whole wheat bread for a little bit of flavor and texture.
CRACKED WHEAT – Using a coffee grinder you can crack wheat, or you can use a blender on pulse setting. Use 1/3 to ¼ cup of wheat pulse until it looks like cracked kernels. These cook faster than the berries, using the boiling method on the stove. I like doubling the water to the cracked wheat ratio. Boil until tender. This can be used as a cereal, in bread or even used as a meta filler.
POPPED WHEAT – In a hot pan add about 2 tablespoons of oil add 1 cup of wheat berries add lid. Shaking pan as it cooks for 4-5 minutes the kernels will get toasted. Place these on a plate covered with some paper towel. Simply add your favorite seasons from savory to sweet. Great for snack, add to trail mix, salad toppings, and much more.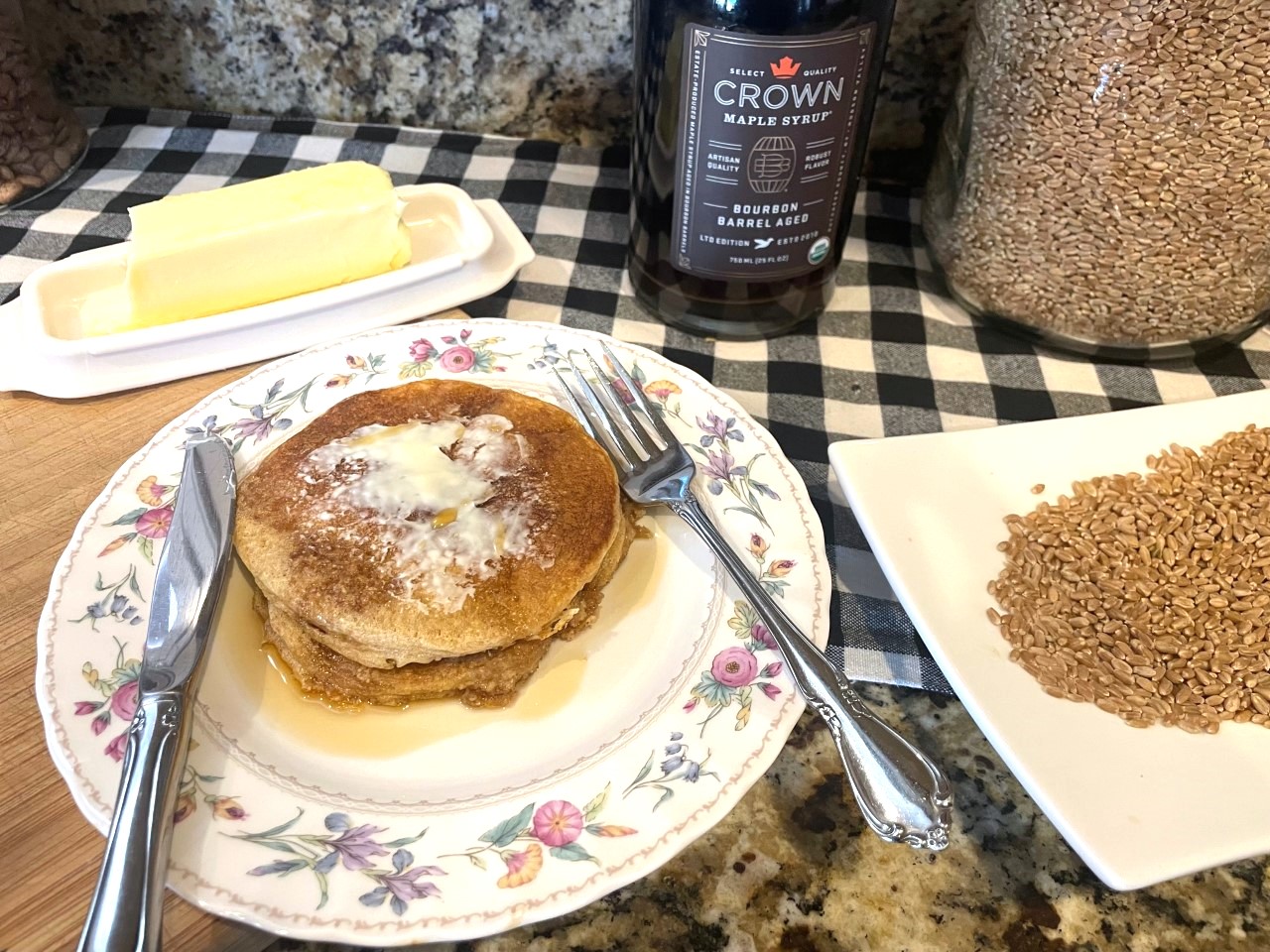 RECIPES
Make sure you print these off and add them to your binder.
(Click on title for a printable download)
MARY'S BREAD - An easy go-to recipe to make
BLENDER PANCAKES- These are so delicious, even your picky eaters will love them. It has a nutty flavor and I wish I had made these for my kids when they were younger. Quick and easy by simply using your blender. Here is the video for you and the pdf printable recipe. Add this to your long-term food storage recipes.
WHEAT BERRY FRUIT SALAD - This is a very delicious and slightly nutty flavor salad. It gives you an opportunity to use wheat in something other than bread. I caught my husband eating directly out of the bowl from the fridge. He really liked it.
Happy prepping,
Ola Griffin

Long-Term Food Storage Expert
Customer Service Dept .
Safeguard Brands, Inc., dba PackFreshUSA.com
YouTube Creator (14) Pandemic Prepsters - YouTube
Website:PackFreshUSA.com
Cell:(951)902-4644
Toll Free 5 Star Service Line: (844)8 5 STARS (844) 857-8277