Posted by Ola Griffin on Dec 21st 2022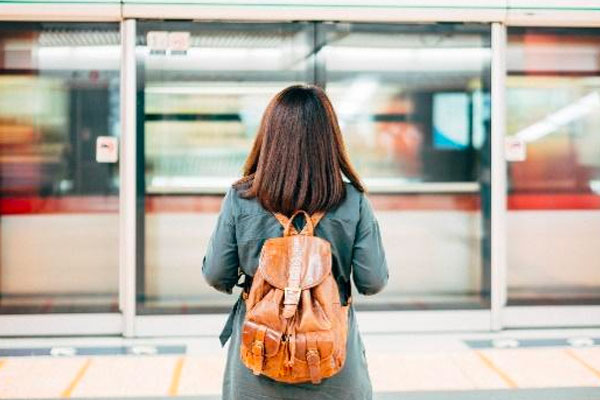 When thinking about emergency situations, nothing like a natural disaster makes you think and plan. I am reminded about the Paradise California Fire where people literally had minutes to seconds to escape. But with earthquakes you may not have more than a few seconds to act to get out of a building or to duck and cover. Having a grab-n-go bag or a get-home bag stored at work or in your vehicle is wise. That can be the difference between getting home quickly or having a way to wait and stay where you are. I plan to "grab-n-go" to survive. What would you do if you are at work and need to get home or to your kids' school, which is miles away, when a big earthquake hits?
On December 20t, 2022 we had a medium-large earthquake of 6.4 off the coast of California. This earthquake buckled roads, damaged bridges, caused building structural damage and unfortunately 2 people have died. Nearly 70,000 people are without water and power, still almost a day later.
So, let's get your "get-ya-home" bag started and stored in your vehicle. It will include everything you will need to get you home to your loved ones. Growing up in Southern California we heard that the "big one" was inevitable. I remember several big earthquakes, like the April 24th, 1984 6.2 "Morgan Hill" Earthquake, which caused mass devastation. In the last 30 years, California has had 15 plus 6.0 or larger earthquakes. But earthquakes can happen anywhere, not just in California. Having plenty of items in an easy grab-n-go bag will make experiencing an earthquake much less stressful.
But that is only one reason to have one of these bags with you.
Unexpected emergencies can occur when traveling on the road. Flash floods can take out roads in a matter of minutes, especially after heavy storms, we saw this happen over the summer in Yellowstone. Tornadoes, hurricanes, fires are other examples of reasons to have a grab-n-go bag.
So, let's get those bags ready, these would be great gifts to give to your teen drivers and young adults including college kids. Once a year I go through the food in my adult kids (19 & 22) grab-n-go bags and update the food and other items that need to be rotated.

Here are some of the items you can add to your bags:
(Click here for a printable pdf version of this checklist)

Keep in mind the needs of younger children or your pets.
BASICS
☐ Water (1 gallon per person per day) water bottles or water pouches
☐ Life Straw / or water purification tablets
☐ Snacks and simple meals (2-3 days' worth of food)
☐ Waterproof matches/lighters
☐ Tea lights/ glow sticks
☐ Flashlight & extra batteries
☐ Pocket Knife
☐ Whistle on a string
☐ Portable power bank /cell charger
☐ Portable radio w/extra batteries
☐ Mylar style sleeping bag/blanket
FIRST AID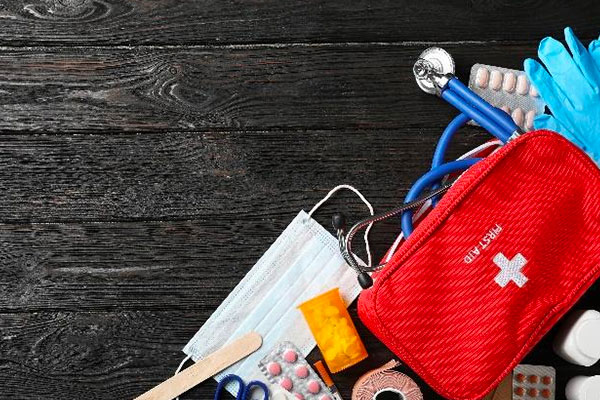 ☐ Toilet paper
☐ Wipes
☐ Sanitizer
☐ Soup/washcloth
☐ Sunscreen/bug spray
☐ Small first aid kit
☐ Prescription Medicine
☐ Ace bandages
☐ face masks, bandanas, ear plugs
☐ Person items – toothpaste, toothbrush, brush, hair ties, lotions, Chapstick & feminine hygiene
(Travel size works great for your toiletries)
CLOTHING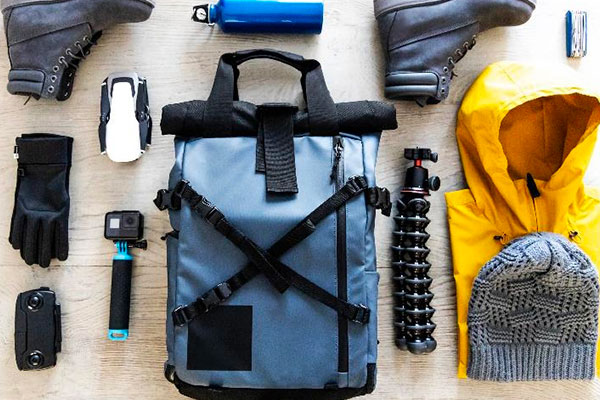 ☐ Hat/cap
☐ Plastic poncho/or trash bags
☐ Gloves (work) / warm gloves
☐ Change of clothing x 2 (plan for the current season)
☐ Sturdy shoes & extra socks
☐ Jacket (colder nights/winter)
(Hoodies for warmer areas and heavy winter coats for colder weather)
This is just a basic list, if you live in cold weather, you will want more layers of clothing, thermals, and wool socks.
THE CAR BASICS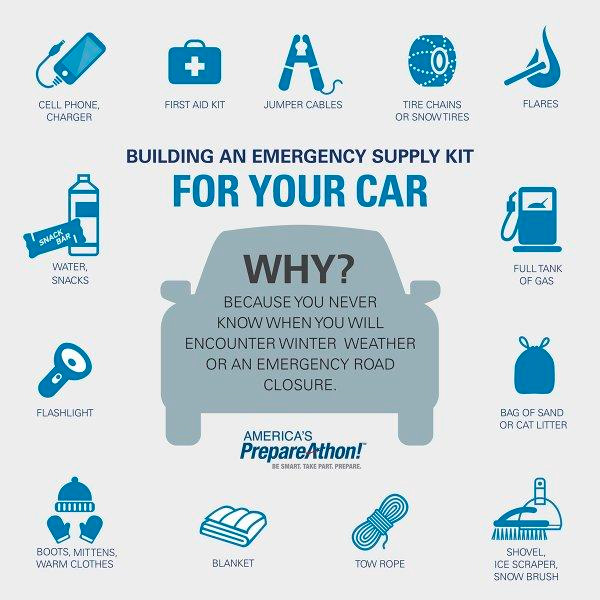 ☐ Jumper cables &/or emergency power booster
☐ Flares
☐ Kitty litter/sand
☐ Small shovel
☐ Window scraper
☐ Working jack
☐ Good inflated spare tire
☐ Run flat/tire inflation bottle
☐ Tow rope
☐ Bungies
☐ Extra blanket
☐ Maps
☐ Tool kit
☐ Duct tape

Click here for a printable pdf version of this checklist.


Happy prepping,
Ola Griffin
Long-Term Food Storage Expert
(14) Pandemic Prepsters - YouTube