Posted by Ola Griffin on May 9th 2023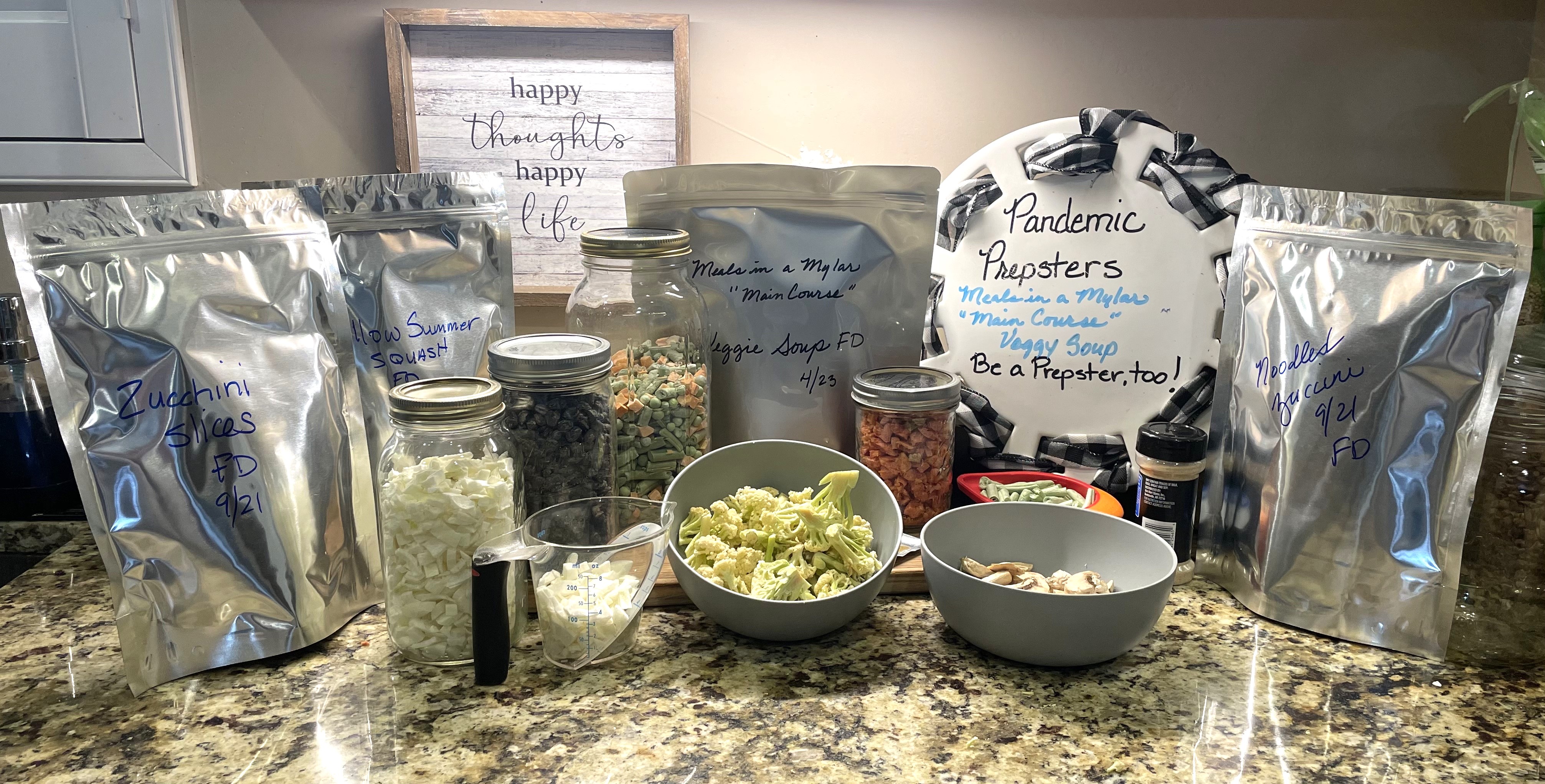 I have always liked the idea of Meals in Mason Jars, plus the visual aesthetics are so nice....but jars allow exposure to sunlight and are prone to breaking if dropped.
Growing up in sunny southern California, storing in mason jars was not an ideal option so instead I started making "Meals in a Mylar".
Preferably, I would rather have a variety of freeze-dried veggies, beans, herbs and so forth which I am able to create multiple different tasty Meals in a Mylar. Just beans and rice will not cut it for me. The variety of different ingredients allows many meals to be prepped in advance and adjusted to meet any dietary needs and likes. If you like summer squash in soups, then have lots of freeze-dried summer squash that can be added to the Meals in a Mylar to create wonderful soups or stew. I have had customers who don't like textures such as mushrooms so, they like the flavor, but powdering the mushrooms once freeze-dried allows the flavor without the texture.
I enjoy making these easy meals and sharing them with friends and family. My mom, who is my food tester and biggest critique, absolutely loves them.
We can create ready-to-eat meals that you simply add water to reconstitute and it's ready to serve. These meals can be adapted to make single meals or family size meals. These are basic recipes that you can add lots of other yummy foods to make meals where you can not only "survive but thrive!"
---
Before we can make these Meals in Mylar, here are some freeze drying tips that I have found very useful. These guides will help you as you prepare vegetables and fruit for your freeze-drier. You can find the printable option and place it in a handy place or add it to your 3-ring Prepping Book.
Vegetables Freeze-drying Guide
Printable version: HERE
Fruit Freeze-drying Guide
Printable version: HERE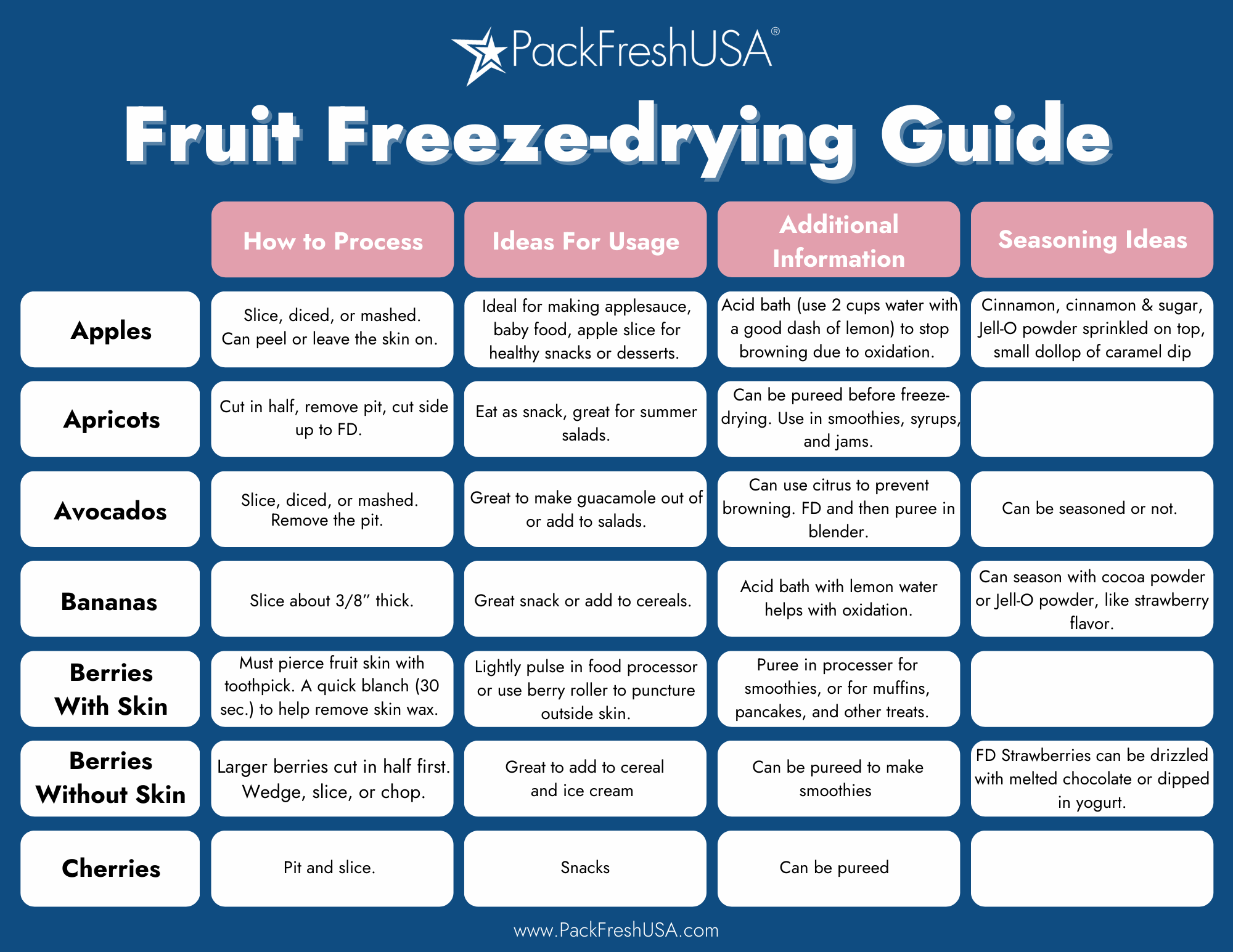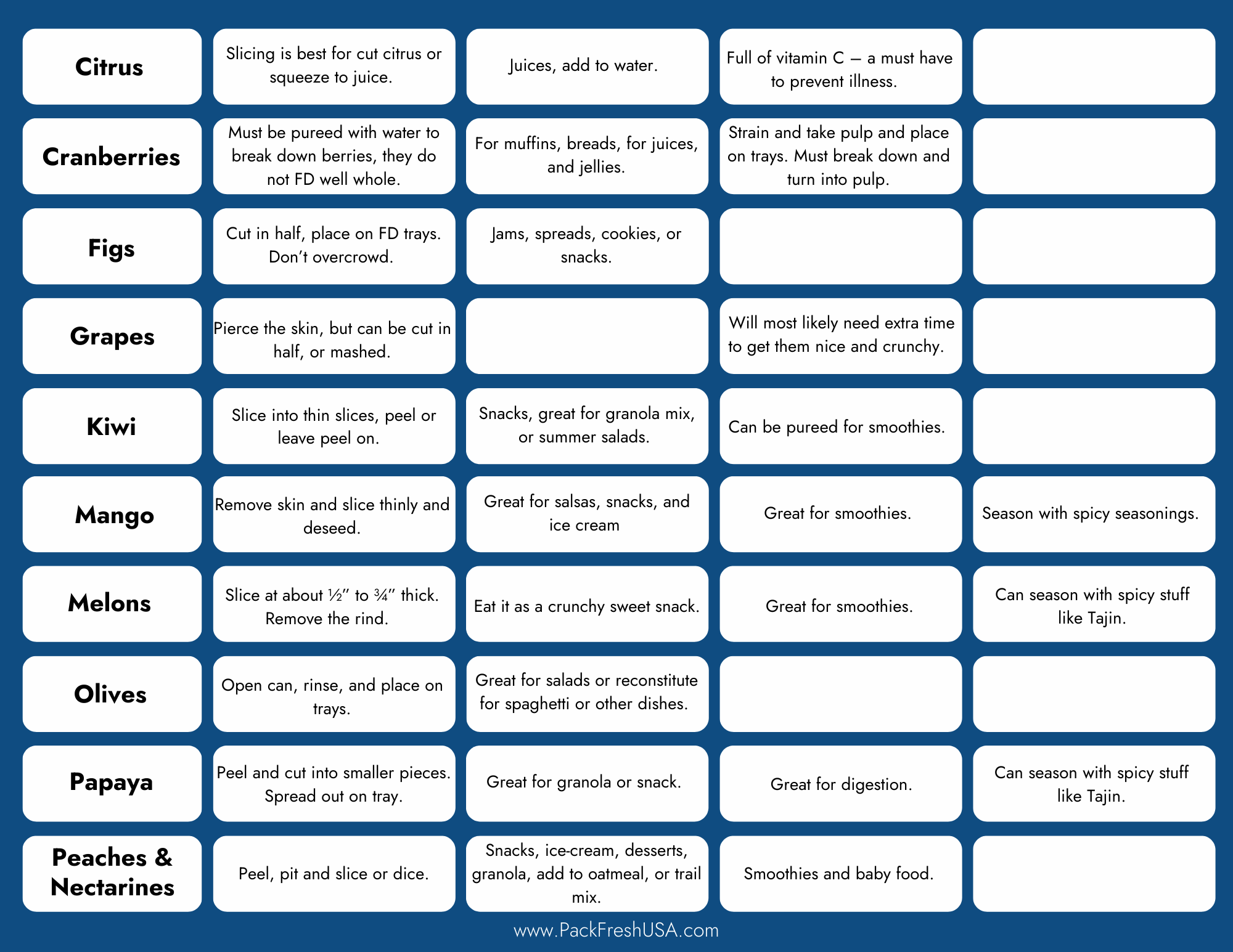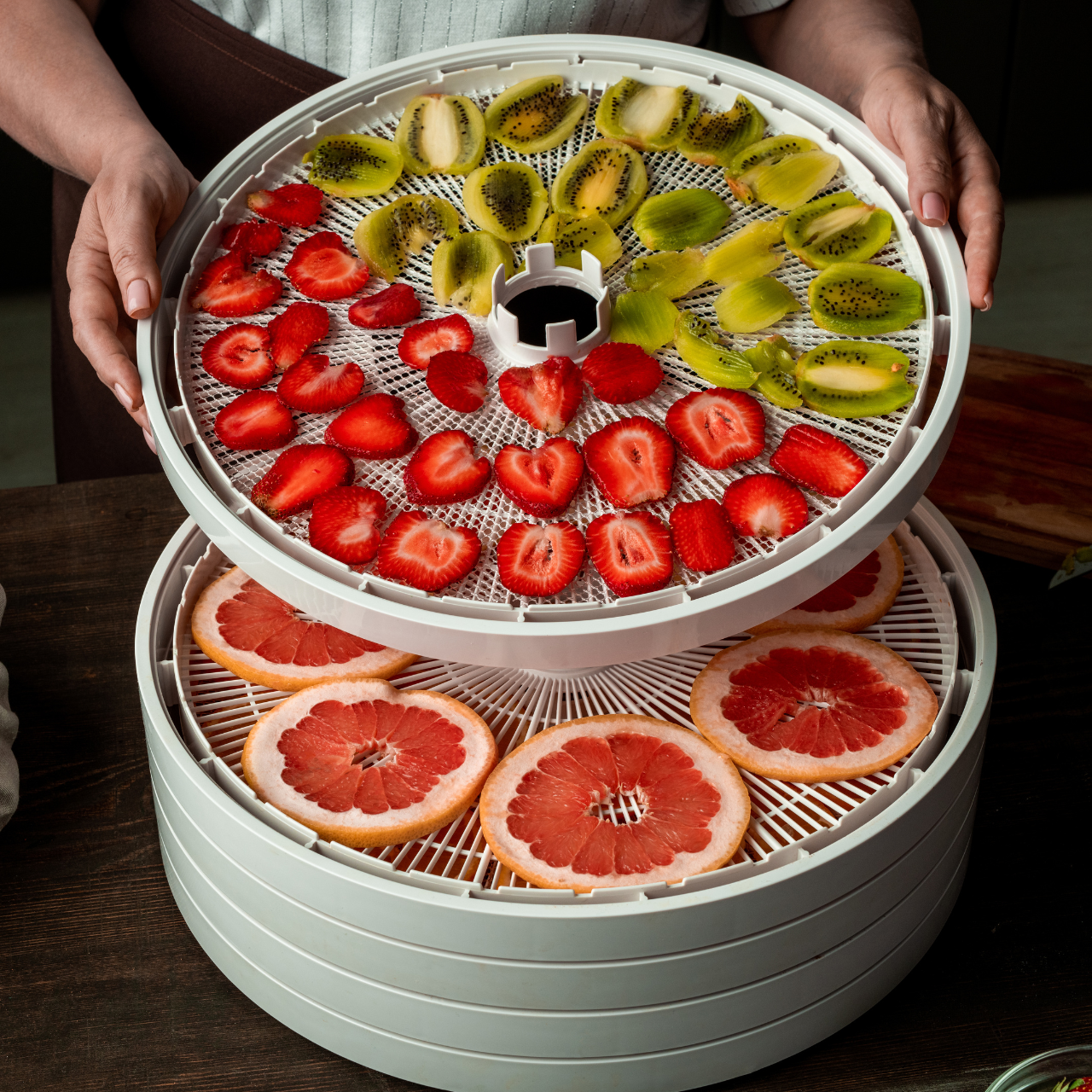 ---
Veggie & Potato Soup Mix
(4-6 servings)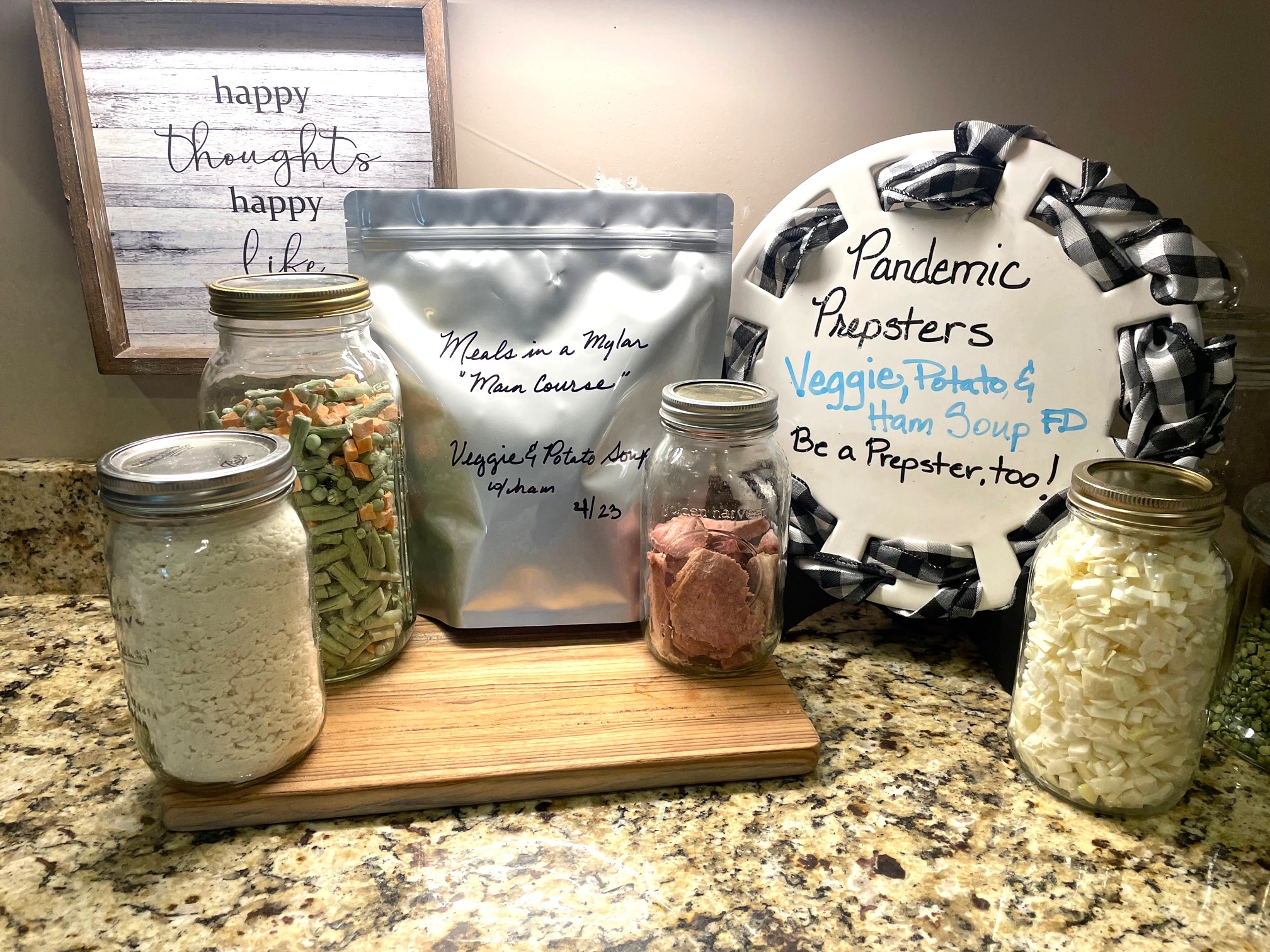 Watch Video: HERE
Ingredients:
3 c. Potato (shredded & powdered) or just powdered potatoes (not instant mashed)
3 c. Veggies (a variety of your favorite) see list below on Freeze-Dried Vegetables Guide
3 tsp. Chives (freeze dried)
1 tsp. Garlic (freeze-dried) (you can also use powdered garlic)
¼ - 3/4 cup Onions (freeze-dried)
½ Tables Chicken bouillon or veggie bouillon
Salt & Pepper to taste (when you make)
Instructions:
Combine the ingredients in a Gallon Mylar Gusset, add 500cc oxygen absorber and heat seal the top of the Mylar. I like using the PackFreshUSA® Mini Bag Sealer, but you can also use a hair-straightener. Click HERE to watch a video on how to seal Mylar bags.
To use:
Add 6 cups of hot water, stir to combine. Stir a few times. Add more water as needed to your desired consistency. Enjoy. You can add freeze dried ham or chicken for a meat variation.
Veggie Soup
(makes 4-6 servings)