Posted by Ola Griffin on Apr 3rd 2023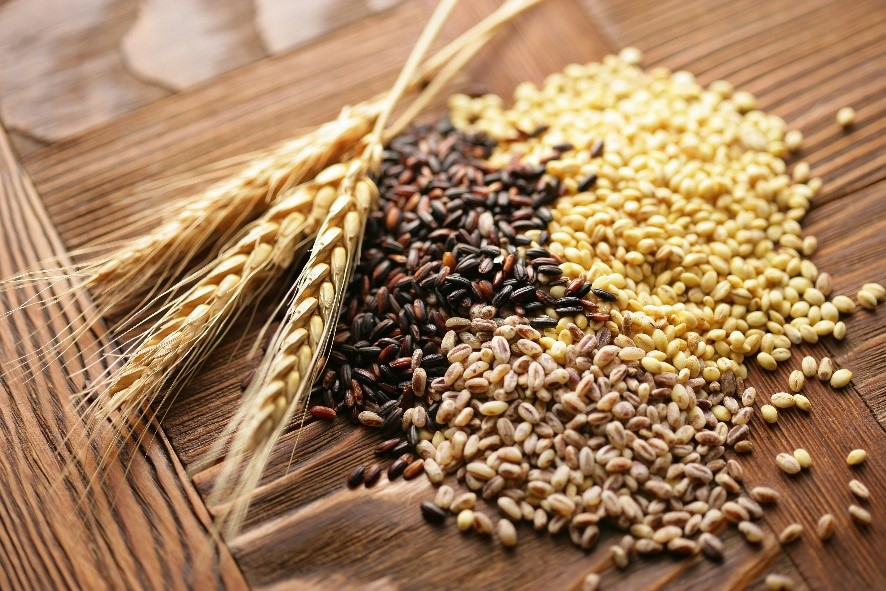 Many people think that storing just rice and beans is sufficient enough. When I hear this, I often ask, "Have you ever lived off rice and beans alone? If so, try it for a week and let me know what you think". I also tell them about food fatigue and how that will affect your mental well-being. Eating the same food over and over will cause your body to be bored or overwhelmed at the thought of consuming food — even when your body is saying you're hungry.
My goal with prepping is "I want to thrive, not just survive." Once I realized that I wanted more than the very basic minimal food, I created a collection of recipes that I love. I want to eat Spanish Rice , so I stock the ingredients and take the time to dehydrate what is needed. I dehydrate onions and garlic to ensure I can have those for the long-term. You can dehydrate tomato sauce and powder as well. But you can also just make the Spanish Rice and dehydrate it or freeze dry it,so all you have to do is reconstitute the rice and enjoy.
Storing different grains, like barley, brown rice, millet, quinoa, and lentils, will allow for a variety of meals to thrive. A lot of these grains can only be stored for a shorter time frame, but they are worth their weight in gold. Foods higher in "the good fat" should be rotated every 3 to 5 years. You want to store these grains, like brown rice and lentils, in an oxygen free zone and that is easy to do: PLACE IN MYLAR, ADD OXYGEN ABSORBER, & SEAL.
---

Add these flavorful grain recipes to your planners
Click Here to download and print all these recipes!
Deconstructed Cabbage Rolls

This recipe is a quick and simple way to substitute other grains. Cabbage Rolls traditionally used white rice, but here I did a deconstructed cabbage roll using coleslaw mix, it was so good! I used brown rice, but you could use lentils or barley if you want. This really was yummy and very satisfying.
Ingredients
1 to 1.5 lbs. ground beef (can substitute turkey, chicken or other meats for lower fat)
1 medium onion
2 Tbs minced garlic.
2 cups (brown rice) can use white.
2 cans stewed tomatoes (14.5 oz ea.)
1 can (15 oz) tomato sauce
2 cups chicken broth
2 cups water as need
1 Tbs Italian Seasonings (I crushed in palm)
1 Tbs Paprika smoked
1 Tbs Worcestershire sauce
1 package coleslaw
Salt & Pepper
In pan add a little olive oil and onions, cook until translucent (about 5 minutes). Add minced garlic, and ground beef (I used 90/10) and cook and chop up the meat. Cook till done. Add 1 can of the stewed tomatoes, seasonings, and Worcestershire sauce. Once cooked I turned on low.
In a separate pan, add a little olive oil, add 2 cups of rice and slightly brown the rice (I used brown rice). Add 1 can of tomato sauce. Get to boil, turn down and cook until done (white rice is about 20-25 minutes & brown rice will take longer). Stir the rice to make sure it doesn't burn on the bottom every 5-7 minutes. Add more liquid as needed (water is fine but you can add more chicken broth). I added salt and pepper to the rice once boiling.
When rice is done add it to the beef mixture, then once combined add the coleslaw and mix in. Cook till the doneness you like on the cabbage. I cooked for about 10 minutes.
Enjoy. I took my leftovers and freeze-dried them for later usage. I packed these up in the Quart Gusset 7 mil Seal Top bags for a single serving.
Creamy Coconut Lentil Curry
Creamy Coconut Lentil Curry is a savory vegan dish that even my finicky husband loved. I served this over Coconut Jasmine Rice (see this easy recipe below) for a wonderful lunch or dinner. You will not even miss the meat! Having meat free recipes for times when meat is hard to get, or outside your current budget is wise. I plan on freeze drying the leftovers for future meals in my preps.
Ingredients
1 tablespoon coconut oil
1 teaspoon ground coriander or 1 tablespoon coriander seed
1 teaspoon cumin powder or 1 tablespoon cumin seeds
3 heaping tablespoons ground garlic (you can use more up to 10 cloves)
14.5 oz or up to 28 oz of crushed tomato (I used 14.5 oz)
2 tablespoons ginger, chopped.
1 tablespoon turmeric
2 to 3 teaspoons sea salt
1 cup dried brown lentils
1-2 teaspoons cayenne powder (optional – I only used ½ teaspoon)
3 cups of water and up to ½ to 1 cup more
15 oz canned coconut milk
Cherry tomatoes cut in half about 1 cup (but add as much as you would like)
1 cup of chopped cilantro
Heat the coconut oil and add (if you are using the seeds then toast those slightly), if using powder then skip this. Add your garlic and brown it slightly for about 2 minutes.
Add your canned tomatoes, ginger, turmeric, and sea salt to the pot and cook. Stir the pot a few times and cook for about 5 minutes. Add the lentils, cayenne powder, and water to the pot and bring it to boil. Reduce the heat to low, cover the pot, and let it simmer for 35-40 minutes until the lentils are soft. Stir the pot a few times to prevent the lentils from sticking to the bottom. Add more water if needed.
Once the lentils are soft and the curry is thick then you can add the coconut milk and cherry tomatoes and bring to a simmer. Remove from heat and add the cilantro.
I added this over Coconut Jasmine Rice.
Coconut Rice
I rinsed 2 cups of jasmine rice until clear, then added it to my rice cooker. Add 1 can of coconut milk and 1 ½ cup water. You can also use coconut water. Mix well and cook. I stirred once during cooking since the coconut milk sometimes browns the bottom of the rice. Maybe we should call this Simple Coconut Rice, because it is. This rice can be made into instant rice.
I served the curry over the rice and the last thing was to just enjoy it!
Lentils and Brown Rice (Instant Pot recipe)
Ingredients
½ c. red onion or yellow onion
½ c. bell pepper (red)
¾ c. finely chopped white mushrooms
2 to 3 tablespoons oil (olive)
1 tablespoon garlic (finely chopped)
2 tsp. ground cumin
1 tsp. curry powder
1 cup brown lentils
1 ½ cups brown rice.
3 ½ to 4 cups vegetable broth
Set Insta Pot to sauté, add oil. Once oil is hot add onion, bell pepper, and mushrooms. Sauté until wilted and onions translucent. Stirring regularly. Add garlic and other spices and stir into the vegetables.
Add lentils and rice and incorporate well. Add broth and stir. Turn off sauté (cancel). Add lid and close vent if applicable. Set to manual, add 24 minutes on high pressure.
Let it naturally release for at least 15 minutes. Fluff the meal with a fork and add salt as needed. Serve.
You can add other items like meat, if you want. I have added kielbasa sausage to this (add that before you add the seasonings and sauté the sausage) and I often use chicken broth.
But keeping it vegan is delicious too. This is hearty and flavorful. 1 cup is a serving size and offers about 310 calories if using a vegan recipe. Protein is about 11 grams, Fat is about 6 grams, Carbohydrates are 53 grams.
Garlic Quinoa
A great side dish takes about 20 minutes cook with about 5 minutes prep.
Ingredients
1 Tablespoon butter
1 Tablespoon minced garlic
2 Cups chicken broth
1 Cup quinoa
Melt butter and add garlic – cook slightly to golden brown on garlic. Add quinoa and chicken broth. Mix well. Add lid and cook for about 20 minutes on medium/low. Fluff with a fork add salt as needed.
Adding a variety of grains that can substitute as needed. I like to add cooked grains to salads to enrich them and add a nice nutty flavor.
Beef and Barley Stew
One of my favorite grains to use is Barley. You can use it in soups and even roast beef. You can add barley as a meat substitute, and it is so good.
This recipe can be adjusted according to your available vegetables. You can use carrots, celery, potato, mushrooms as a variety of other things like green beans. There are the basic items, beef, barley with onions and using garlic is a must. You can cook this on the stove, crock-pot, or the Instant-pot. With the latter you can cook this in 45 minutes. It allows for the all-day slow cooking in a portion of the time and the flavors just melt in your mouth. Barley has lots of fiber, minerals, and vitamins. The barley picks up the flavor of beef and is just delicious.
Ingredients
1 to tablespoons oil
2 lbs of beef roast (chuck works best)
½ teaspoon salt & pepper each
1 medium onion, chopped.
1 cup chopped (I bought sliced carrots, but usually use baby carrots cut down)
2 stacks of celery
8 oz of sliced mushrooms (I did not use this in this recipe)
2 – 3 cloves of garlic minced
2 teaspoons Italian seasonings
1 large or 2 to 3 small potatoes (Yukon gold, white rose, or peeled russet) I left mine bigger, but cutting down smaller is good too.
¾ to 1 cup pealed barley (1 used 1 cup)
5 – 6 cups of beef broth
1 can of Rotel (optional) use heat level you prefer.
2 bays leaves.
1 tablespoon Worcestershire
½ cup green beans (chopped to 1 inch)
Brown meat in oil. Remove the meat. If you need more oil add a little to the pot and sauté the onions, celery, mushrooms, and carrots until onions are translucent. Add the minced garlic and mix well. Add the beef back in and the additional seasonings. Incorporate well and add the beef broth, pearled barley, Rotel, Worcestershire, bay leaves and turn off the sauté function. Add the potatoes and green beans. Add lid and set the pressure cook to 20 minutes. Once complete, let it naturally release for 15 minutes. Remove the bay leaves. Serve and top with parsley.
This was so hearty and good; a little goes a long way. I ended up making two helpings of this freeze drying quite a few single servings after we enjoyed this for several meals.
I split this medium freeze-dried tray into 3 servings and placed them in the Quart 7 mil Gusset Mylar bags and added the